About Me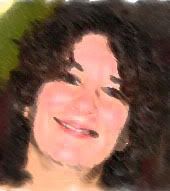 Name: Raven
Home: Ohio, United States
About Me: Married, 2 kids, 3 step-kids, 3 cats and a mini-doxie
See my complete profile
Previous Post
Archives
Places I Wander
Template by
Thursday, November 30, 2006
The end of November
So the end is here...and I'm tired. I'm going to bed. It was a great ride.
posted by Raven @ 11:01 PM

Spoiling...
My oldest looked at me tonight and said...you spoil us...
Now on one hand, it's nice that she knows this. It means, in my mind, that she is actually not spoiled and has a good head on her sholders.
On the other hand, this was at 11pm and I was back out at the grocery store buying more gingerbread mix because the first batch didn't work out in the cake mold and the youngest really wanted to take it in to school in the shape of a castle.
I just looked at her and said, "I know."
So, now the cake is made...and I am going to go to bed for 4 hours.
Goodnight!
posted by Raven @ 12:44 AM

Tuesday, November 28, 2006
Monitoring their every move
The schools here have put a new "paying for lunch" system in place. We pay into an account and then when the kids get their lunch they give the person their pin number and the money is deducted from the account. (at least this is how it's supposed to work. I was just informed there are some issues with the new system.)
With this new system, I can go on the web site and see exactly what my child had for lunch. Remember the days when you picked up the main part of the meal on one plate, chose your type of milk, and if you were lucky had a choice for dessert? Well, no more. Everything is a'la carte now. So the kids pick and choose. So, I can see whether my kid is eating healthy or crap.
I'm waiting for the day when little microchips are implanted on food that you pack for their lunches. When they come home from school you run them under a scanner and you can see if they ate their food, traded stuff, or threw it away!
posted by Raven @ 10:15 PM

Monday, November 27, 2006
The science Fair
Mandy is putting together a project for a science fair. Considering I was in Regular Biology, idiot chemistry, and skipped Physics all together...I am absolutly no help to the poor kid. Today we went to Home Depot for some pieces parts. I let her loose on the the staff there to get everything. Again, I was no help. Well, I take that back. She did say I was a great help in one area...I paid for everything.
Being a parent is just soooo much fun.
posted by Raven @ 10:42 PM

Sunday, November 26, 2006
The Lights are UP!!!

Well, the lights are up...and I was right...lots of swearing right along with each strand.
Here is a picture of the front of my house. I just outline the windows on the porch. I'm not ambitious to try and do the rest of the house. The upside to doing this today...I could do it wearing jeans and a short sleeve shirt...it was almost 60 degrees here!

When we got the lights out...only 3 strands worked. So I had to run out and buy a bunch more. I told hubby that this will teach us to leave them up until Easter!


The Christmas tree is also up, waiting for me to put lights on that this week and then we will decorate it next weekend. The rest of the decorations are now cluttering up my front porch waiting to be taken out of boxes and put in their respective places. So, the holiday season has truly begun around here!
posted by Raven @ 10:40 PM

Saturday, November 25, 2006
Just a nice Day
It's warm up here for November in NE Ohio...in the 50's. We did a little Day trip today to see the Christmas Trees in Akron...then Hubby and I went to Joe's Crab Shack and I ate a ton of crab.
All in all, just a very nice, relaxing day.
Tomorrow we are putting up Christmas lights...That is guaranteed to be a day filled with swearing!
posted by Raven @ 9:18 PM

Friday, November 24, 2006
Black Friday
Tired Feet...that's all I really need to say.
posted by Raven @ 9:32 PM

Thursday, November 23, 2006
Turkey Day
I love Thanksgiving. I wrote a blog last year about it being the lost holiday. I can not really get into Christmas until Thanksgiving has passed.
This year was interesting. We never have my step-kids on Thanksgiving. We get them every Easter instead. So usually it's Hubby, the girls, sister, and parents. This year sister decided they had to go to her hubby's parent's house so it was to be just us four and parents...Here is my day.
6:30am...Bladder gave me a break and let me sleep in until then. The last few weeks it's been waking me up at 5:45 every morning.
9am start obsessing about the turkey.
10am...give up and start preparing the turkey while watching the parade...which I love. The only thing that really struck me as wrong was the musical piece from "The Color Purple the musical." I'm sorry that's just wrong.
10:30am Realize the herbs I have from William Sonoma from last year are no long any good and start mixing my own. Also start looking at the clock and realize it's not noon yet and I can't start drinking yet.
11am...turkey in the oven...go molest husband in the shower.
11:30am talk to Mary on the phone...wish her a Happy Day. Look at clock again.
12pm Parent's call. Dad is sick and can't come to dinner. Arrange to take them the things they are missing for their own turkey dinner.
1pm Take the dog to the dog park to run cause the smells in the house are making you nuts.
1:30pm start drinking
2pm Start making the mashed potatoes.
3pm Try to rescue an injured bird in our backyard that a hawk dropped when we startled it.
3:30pm Look in on turkey and realize it finished early...wake up hubby from nap to deal with it
3:45pm Take care package to parents
4:00pm start eating
4:30pm Sit back in a sated stupor
5:00pm sit in front of TV in sated stupor
5:30pm Do dishes (china needs hand washed)
6:15pm Eat desert...two kinds of pie and fixings for a major ice cream sundae
6:00pm keep drinking...go on Fandango to buy tickets for movie tonight
6:30pm Come on Blogger to write this wonderful post

Hubby and I have a very nice "rest of the weekend" planned. Tomorrow I go shopping at the early bird sales. Then some "girls stuff" with my girls...manicures and getting eye brows ripped out.
Tomorrow night we are planning on renewing our "glaucoma" medication, if you know what I mean. I am going to go and see if they sell the local newspaper down at the corner...I missed the inserts for the sales tomorrow...and bet I can't walk a straight line!
posted by Raven @ 6:39 PM

Wednesday, November 22, 2006
Get Ready, get set...
GO!
I think I'm pretty ready for Turkey Day tomorrow. I'll report tomorrow night on what I forgot (it's inevitable)
I hope everyone has a safe and happy day!
posted by Raven @ 9:24 PM

Tuesday, November 21, 2006
Last minute stuff
My favorite grocery store here in town is closing down. That leaves us with one grocery store in town. Another that is really expensive in the next town over. Trying to get ready for turkey day, I had to run out and get last minute things today. Because I haven't been in this grocery store as much it took me twice the amount of time. Who put chips at the back half of the personal hygiene section?
I'm trying to get things ready for Thursday. I took my turkey out of the freezer on Sunday and put it in the fridge. It's still hard as a rock, so it's now sitting on my kitchen counter. The last thing I want to do is to have to but a cherry bomb in it to try and dislodge the giblets.
The kids have tomorrow off, I will probably get an hour or so off. Lucky me, that means I get to come home earlier and start peeling potatos.
The best Thanksgiving meal was the year we completely faked it. Canned gravy, Stove Top stuffing, boxed potatos. sigh...that was a great day. Oh well, someday I'll be able to just buy the whole meal from BJ's and call it dinner!
posted by Raven @ 10:40 PM

Monday, November 20, 2006
Stupid crap running through my head
OK...I really hate being ADD at times. My brain just jumps from one little thing to another...sometimes I have issues completing a thought. My kids and hubby have learned to deal with it. Hell, one kid is ADD with me and we understand each other perfectly.
Other times though, stupid stuff gets stuck in there and I can't get it out. Thanks to the ADD I usually can't remember where the hell I heard or read or saw the stupid thing that is stuck. Currently it's this little ditty...How much would could a wood chuck chuck if a wood chuck could get a chain saw?
Now where the hell did that come from?
It's been floating around in there for the last few hours. AHHHHHHHH!!

In other news...the fricking trailers lied. I don't watch a lot of TV but I picked up a new show this season...called Heroes. It's like X-men meets 4400. Very good show...highly suspensful. Well they have been taunting us for weeks with a little, "save the cheerleader, save the world." ditty. We were supposed to find out the meaning behind it this week. Nope!!! She gets saved and no startling revelations! Tune in next fricking week! I should have just waited for the damn thing to come out on DVD so I could watch the whole season in a matter of days.
posted by Raven @ 11:40 PM

Sunday, November 19, 2006
Up and running again
Well, I'm back. Not to full health, but definitely better. My mother-in-law and sister-in-law and niece and nephew were here this weekend. Sort of a hit and run visit, but very nice. And not so long or stressful that I couldn't handle it while recovering from being sick.
The maids did a wonderful job getting my house cleaned up...all the cobwebs and dust were gone! I was very very pleased! I think I will be doing that again before a major visit or holiday.
That's all for now. I'm going to go to bed and relax and try to kick the last of this cold. The kids now have to wash their hands and spray down any exposed body parts with Lysol if they want to touch me...I'm tired of being sick!
posted by Raven @ 9:39 PM

Wednesday, November 15, 2006
Damn kids...
Sick again. Started with a kids friend, then to Laura, then Mandy, now me. Grrrr!
posted by Raven @ 10:06 PM

Tuesday, November 14, 2006
UNCLE!!!!
This is what I declared last night. I wrote up a list of everything I needed to get done I realized there was no way I was going to be able to get it done in the time I had. So I decided to not go to work today. I added a few more things to the list, that could only be done during hours that I'm at work. Here is the list of what I had to do today...
Bank...deposit those FSA checks
Home Depot...Make a complaint about the door they installed, get a 12ft banister plus the supports, stain and lacquer.
Social Security Administration to get the girls social security numbers switched over to their new last names...
Go back to the SSA because the stupid 800 number did not give me all of documents that I needed.
Office Max for decorative paper.
Drug Mart for Canning Jars
Take the vacuum in to be repaired
Go to the Music store to get a cloth so my kid can clean her flute
Joanne Fabrics for decorative cloth, raffia and pinking shears
Teacher Conferences at the High School
Make a vet appointment for Fritz
Make eye appointments for me and the girls
Go to my dental appointment for a filling
Take kids to bagpipe lessons...bring kids home
AND for all of those that helped me make the decision...I called a maid service to come out on Thursday!
I left my house at 8:45am, came back twice for 5 minutes each time...I finally got home to stay around 8pm.
What a relaxing day off.
posted by Raven @ 9:51 PM

Monday, November 13, 2006
DINK's
Anyone remember that little nickname? Double income, no kids. That's is my sister and her husband. They are in their late twenties, early thirties. They have a beautiful house with very nice furniture. They have white walls, clean kitchen floors, and can actually drive into their garage.
We were over at their house after dinner on Saturday night for cake and ice cream. I, of course had 4 of my children with me. They all range in age from 15 to 13 and have a lot of energy. They weren't being bad, just moving around, throwing a stuffed dog toy back and forth, playing with the dog and so on. My sister looked like she was going to have a nervous breakdown. She had pretty knick-knacks on shelves, a vase sitting on a decorative table, and so on. The kids were just too much for such a confined area with such delicate things.
Having had my children early in life, I never really had things like that. When we buy a couch we look to see if it will survive children plopping on it for 5 years. Before I put something out I weight whether I will get upset with my son for doing a wrestling move on one of his sisters and breaking it.
Am a jealous of my sister's beautiful house and beautiful things...you betcha. My revenge? Knowing she will eventually have to put away many of those things...just about the time I can start putting them out! Hehehehehe!
posted by Raven @ 10:33 PM

Sunday, November 12, 2006
How tired so you have to be
to justify bringing someone else in to clean your house? Inlaws are coming in this upcoming weekend. I have way too much going on this week to try and clean to the extent that needs to be done around here. The surface is clean, but there is dust, and some cobwebs in the corners...and so on.
So, if I try and do it myself, I'll give up sleep. I have dentist appointment and school conferences after work this week. So the only time is later at night.
Tonight's question is how tired and busy do you have to be to justify spending the money?
posted by Raven @ 9:56 PM

Saturday, November 11, 2006
Goddess help me from Family Events
I hate "Family Events." At least the events on my side of the family. They bring nothing but stress to my life. Tonight we are celebrating my mother's 61 birthday and my parent's 40th wedding anniversary. I feel the need to drink...a lot.
It doesn't help when hubby keeps asking, "What are we giving your parents, besides the Medal of Honor for your father?"
Groan...
posted by Raven @ 3:55 PM

Thursday, November 09, 2006
Hmmmm
Here's today's post. I just don't understand men. 35 years old and I'm pretty clueless on the subject. That' sucks.
posted by Raven @ 9:18 PM

Tuesday, November 07, 2006
Voting!!!
Not much to say tonight, I'm too distracted by the news. Watching the results come in. I knew I should have taken one of my sleeping pills tonight. I'm going to be glued to the TV for awhile. Looks like my boy Sherrod Brown won hands down! Yeah!!!!
If you voted today, good for you!
If you didn't, don't bitch about anything for the next several years or the goddess Maat will smite you (justice and balance.)
posted by Raven @ 10:21 PM

Monday, November 06, 2006
The patch and dreams
Being an insomniac, sleep is a precious commodity. My new little pills (Rozerum by the way...the one with the commercials with the beaver and Lincoln) make it much better for me. But over the years I think I fell out of the habit of dreaming. If I did dream, they were usually bad ones. Or, at least, that's all I remembered.
I'm not sure how, or why this happened. I remember dreaming a lot as a child and teen. Flying dreams were always the best. I had others where I could run very fast. Always pretty cool dreams. I never realized though, that those kinds of dreams had pretty well stopped until I started using the patch to stop smoking.
All of a sudden, damn...I started dreaming a lot. Some really vivid dreams. A few nightmares in there, but for the most part, dreaming just like when I was a kid. There are warnings on the packaging about them possibly having side effects with sleep. I called it a bonus.
Now I'm no longer on the patch and I find myself missing the dreams. Something I went years without, is now something I wish I could have all the time. Too bad the patches are so expensive, or I would sleep with one every night!
posted by Raven @ 10:23 PM

Sunday, November 05, 2006
Bigger isn't always better...
Sometimes it's just bigger. I took the girls to see Harry Potter and the Goblet of Fire at the IMAX theater today. For those of you that have not experienced an IMAX...you really should indulge. They run several one hour educational movies that are wonderful. Harry Potter though, was something else.
Now we saw HP on opening night, the midnight showing. It was a great experience. I figured this would be fun, having seen other movies on an IMAX I figured it would be something different. The kids enjoyed it, but I was a little overwhelmed. It was just too big. After the first hour you start missing the details on the edges of the screen. You just can keep up.
After the second hour your neck starts to hurt and your eyes begin to water. By the end...I was just glad it was over. I was quite happy to walk out of the theater. The kids were chattering away about how great it was and how wonderful the "big screen" experience was.
I'm wondering if my inability to deal with that much sensory input thrown at me all at once is just another sign of age. (shrug) Oh well live an learn. One hour movies at IMAX...good...Two and half hour movies...bad.
posted by Raven @ 10:20 PM

Saturday, November 04, 2006
Spooky...
I stole this off of Flannery's blog. Which I was shamefully behind in reading. I'm all caught up now, and had to try this myself. I'll post more later!


My Personality




posted by Raven @ 10:17 AM

Friday, November 03, 2006
Congratulations Laura!!
My little ADD girl got her report card today. For the very first time she made the honor roll! She got one A, the rest B's and and Outstanding in Art! I am very proud of her. I've never been big on grades, as long as she tried I was happy with the effort. Well, she tried very hard this grading period and is seeing the payoff!

In other news...my new screen door has been installed. It's made a big difference already! Especially since it snowed last night! There wasn't a lot of it on the ground, just enough to cover the leaves. The new door kept all the drafts out.

Speaking of the snow...I'm not much of morning person, but taking Fritz out this morning was just hilarious and I about died laughing at him. This is the dog's first snow and he just did not know what to make of it. He when he stood still he always had one paw raised up...like he was scared of touching the white stuff with all four paws.

That's it for now...kids and I have a busy weekend planned. Ortho appointments and Jamie's flea market tomorrow and then on Sunday we are going to go see Harry Potter and the Goblet of Fire on the IMAX screen at the Great Lakes Science Center!

C'ya!
posted by Raven @ 10:05 PM

Thursday, November 02, 2006
Redecorating
I'm so jealous of Red's new look, I'm looking to see what Shane can do for me! So keep an eye out over the next few weeks, I think it will be exciting.
OK, I'm going to go to bed now...it wasn't the spiked cider...I caught Mandy's cold! Lucky me. Those schools are damn germ factories.
Night all...
posted by Raven @ 7:28 PM

Wednesday, November 01, 2006
NaBloPoMo
I didn't officially sign up for this. I'm not into guilt and I would definitely feel guilty should I officially sign up and then not be able to complete my obligation. Plus, my MIL is coming to visit this month and there are probably be a couple of days that I will not be able to get near a computer. So why set myself up to feel guilty?
But, I will try to contribute in some small way each day.
Today though, I feel like crap. I either had a few too many spiced apple ciders (with a shot of brandy in it for a little flavor) last night...or I caught Mandy's cold. Either way I'm going to bed.
I need to be in good form tomorrow as we are having a new screen door installed and I want to be able to actually look things over before I sign off on the work order. The way I feel right now they could hang the thing upside down and I wouldn't care.
Night all!
posted by Raven @ 7:57 PM