About Me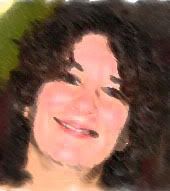 Name: Raven
Home: Ohio, United States
About Me: Married, 2 kids, 3 step-kids, 3 cats and a mini-doxie
See my complete profile
Previous Post
Archives
Places I Wander
Template by
Saturday, May 09, 2009
Bookstore Fail
Hubby and I had a date night last night. Nothing big, we went to Outback and had dinner then went over to Border's to browse around.
Now I've been reading a lot online about Fibro, but these websites only have so much bandwidth so they really can't post a book's worth of info on the web. So I've been looking online at books to buy. Unless it's an author I know though, I usually prefer to look at the books before I buy them.
So, last night I wander over to the health section and start looking for the Fibro books. (this is where the fail comes in) Where do I find them? On the shelf that basically sits on the floor. I had to get down on the floor to actually look at them, and the get back up. That's painful!! Yes, the occasional non-fibro person may buy these books, but for the most part it's going to be people with Fibro that want to buy them.
Now I know that the people at Border's did not set out to cause people with Fibro pain, or make things inconvenient for them. They are following some sort of plan-o-gram I'm sure. It just annoys me though that corporate drone-ism overcomes actual caring about the customers and knowing what they sell and why.
Oh-well, I told the guy at the checkout about the bad placement. He said he would tell the manager. Next time I go in we'll see if it did any good.
posted by Raven @ 8:15 AM