About Me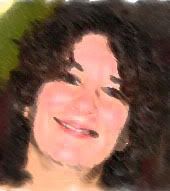 Name: Raven
Home: Ohio, United States
About Me: Married, 2 kids, 3 step-kids, 3 cats and a mini-doxie
See my complete profile
Previous Post
Archives
Places I Wander
Template by
Saturday, November 25, 2006
Just a nice Day
It's warm up here for November in NE Ohio...in the 50's. We did a little Day trip today to see the Christmas Trees in Akron...then Hubby and I went to Joe's Crab Shack and I ate a ton of crab.
All in all, just a very nice, relaxing day.
Tomorrow we are putting up Christmas lights...That is guaranteed to be a day filled with swearing!
posted by Raven @ 9:18 PM