About Me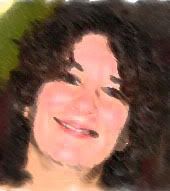 Name: Raven
Home: Ohio, United States
About Me: Married, 2 kids, 3 step-kids, 3 cats and a mini-doxie
See my complete profile
Previous Post
Archives
Places I Wander
Template by
Sunday, November 05, 2006
Bigger isn't always better...
Sometimes it's just bigger. I took the girls to see Harry Potter and the Goblet of Fire at the IMAX theater today. For those of you that have not experienced an IMAX...you really should indulge. They run several one hour educational movies that are wonderful. Harry Potter though, was something else.
Now we saw HP on opening night, the midnight showing. It was a great experience. I figured this would be fun, having seen other movies on an IMAX I figured it would be something different. The kids enjoyed it, but I was a little overwhelmed. It was just too big. After the first hour you start missing the details on the edges of the screen. You just can keep up.
After the second hour your neck starts to hurt and your eyes begin to water. By the end...I was just glad it was over. I was quite happy to walk out of the theater. The kids were chattering away about how great it was and how wonderful the "big screen" experience was.
I'm wondering if my inability to deal with that much sensory input thrown at me all at once is just another sign of age. (shrug) Oh well live an learn. One hour movies at IMAX...good...Two and half hour movies...bad.
posted by Raven @ 10:20 PM