About Me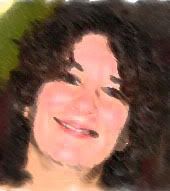 Name: Raven
Home: Ohio, United States
About Me: Married, 2 kids, 3 step-kids, 3 cats and a mini-doxie
See my complete profile
Previous Post
Archives
Places I Wander
Template by
Tuesday, April 29, 2008
Raising Daughters
I've always said that raising daughters was more difficult that sons. Considering that I only have one son...I don't have a huge test sample. But, it seems to me that with boys you teach them how to pee standing up (and try to hit the target), give them some condoms and make sure they know how to put them on.
Girls on the other hand...you have to teach about their periods, about birth control, and disease prevention, PMS, personal safety and so on.
The last one, personal safety is a big one in my book. I've taken self defense classes and read up on tips about keeping safe. I always go out to my car with my keys in my hand, pay attention to my surroundings, only use drive up ATM's. I have passsed on a lot of my tips and tricks to my girls. This weekend...one of them got a reason to use it.
Dorky Daughter was walking home from a friend's house. She had her head phones on, but the volume was low. She could still hear traffic and people. She had her cell phone in her hand. She was walking on one of the city's bike paths between 2 developments. Someone came up behind her out of the woods. They smacked the cell phone out of her hand. They then tried to grab her around the waist. She did exactly what I and her Tai-Chi teacher have pound into her head. She kicked out behind her (and made contact) and ran as soon as the person let go. She immediatly ran back to her friend's house.
She was amazing and did everything she should have. I wasn't home when this happened, I was at the craft store. When she called me and started to tell me what happened I told her to hang up and call the police. The police came and took a report. Unfortunatly all of this happened to Mandy from behind her, so she didn't see anything...just heard an "oofff" when she made contact.
Hubby was on his way to Albany...he was in Erie when I got a hold of him. He immediatly turned around and came home. Circle the wagons...we're protecting our children.
While the kids and I were waiting for Hubby to get home we decided to take back our lives and go hunting. I really didn't think we would find anyone, but it made us feel better. We drove around the 2 different developments looking for anyone limping. We didn't find anyone. My sister asked what I would have done had I found the person. "I was in my mini-van...what do you think I would have done?"
The kids are back to their normal selves...but the new rule in effect is no walking on these pathes alone.
posted by Raven @ 1:46 PM