About Me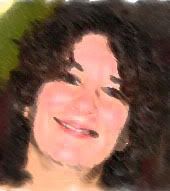 Name: Raven
Home: Ohio, United States
About Me: Married, 2 kids, 3 step-kids, 3 cats and a mini-doxie
See my complete profile
Previous Post
Archives
Places I Wander
Template by
Thursday, November 30, 2006
Spoiling...
My oldest looked at me tonight and said...you spoil us...
Now on one hand, it's nice that she knows this. It means, in my mind, that she is actually not spoiled and has a good head on her sholders.
On the other hand, this was at 11pm and I was back out at the grocery store buying more gingerbread mix because the first batch didn't work out in the cake mold and the youngest really wanted to take it in to school in the shape of a castle.
I just looked at her and said, "I know."
So, now the cake is made...and I am going to go to bed for 4 hours.
Goodnight!
posted by Raven @ 12:44 AM