About Me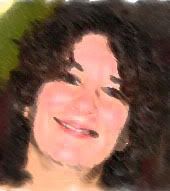 Name: Raven
Home: Ohio, United States
About Me: Married, 2 kids, 3 step-kids, 3 cats and a mini-doxie
See my complete profile
Previous Post
Archives
Places I Wander
Template by
Tuesday, November 28, 2006
Monitoring their every move
The schools here have put a new "paying for lunch" system in place. We pay into an account and then when the kids get their lunch they give the person their pin number and the money is deducted from the account. (at least this is how it's supposed to work. I was just informed there are some issues with the new system.)
With this new system, I can go on the web site and see exactly what my child had for lunch. Remember the days when you picked up the main part of the meal on one plate, chose your type of milk, and if you were lucky had a choice for dessert? Well, no more. Everything is a'la carte now. So the kids pick and choose. So, I can see whether my kid is eating healthy or crap.
I'm waiting for the day when little microchips are implanted on food that you pack for their lunches. When they come home from school you run them under a scanner and you can see if they ate their food, traded stuff, or threw it away!
posted by Raven @ 10:15 PM