About Me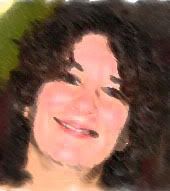 Name: Raven
Home: Ohio, United States
About Me: Married, 2 kids, 3 step-kids, 3 cats and a mini-doxie
See my complete profile
Previous Post
Archives
Places I Wander
Template by
Thursday, May 24, 2007
JERICHO'ed
A new dictionary term...

JERICHO'ed

1) When a television network ends a popular serial drama without completing it's story arc.

2) When a television network ignores it's customers demands for a renewed season of a popular TV show.

3) When a network, after a poorly decided cancellation, drops a quick-fix episode or mini-series to try to tidy up the remaining plot lines.

Suggested usage:
1) I really hate that my favorite TV show just got Jericho'ed.

2) As much as everyone liked the series, the network decided to leave it Jericho'ed.

3) I really enjoyed that TV series, but then they canceled it and then Jericho'ed a finale.
posted by Raven @ 1:41 PM

Wednesday, May 23, 2007
Save Jericho Nuts to CBS
This is a video showing the first of the large shipments to CBS headquarters in New York. 1,000 lbs of peanuts. (Guess what, they are getting 4,000 today.)


posted by Raven @ 6:39 AM

Friday, May 18, 2007
Jericho
I mentioned on my last post that I am a huge fan of Jericho on CBS. Friends and family who do not watch the show asked me what I liked about it so much, and I have found it hard to explain. The premis of the story is Post-appocolyptic small Kansas town. But the show is so much more than that. It's about family and community and growing as a human being...it's about which way do you take, the easy road or the hard one. How far do you go to survive.
Well the petition has well over 40,000 signatures on it at the moment. Plus we are starting to get a few news mentions. We keep calling and filling up the voicemailboxes at CBS in New York. The really fun one is the Nuts campaign. Nuts refers to the last episode and the a story Jake's grandfather told about WWII. It's become our war cry and the campaign is to send nuts to CBS. I had 5 cans of beer nuts couriered over from an online grocery store in New York City.
The newest thing is videos on YouTube...so I am going to include a few here.















posted by Raven @ 3:36 PM

Wednesday, May 16, 2007
They Canceled it!
CBS Canceled Jericho. I am very displeased! I don't watch much TV but this is one of my favorite shows. They cancelled it without warning on a huge cliff hanger!
And what are they replacing it with you might ask...well here is a little run down
"
Swingtown
," will start in
midseason
and run uninterrupted until the end of the season. The series is set in the shag-carpeted 1970s, with Chicago-area couples navigating the sexual freedom of the era....can you say
ick
! I don't think this will go anywhere! The only way this would work is on cable where they can show some tits and ass and more graphic language than you get on CBS.
"Moonlight" is about a modern-day vampire who tries to help humans. Can you say Angel makeover?
The new "Cane" stars Jimmy
Smits
as the patriarch of a Cuban-American family running a sugar business in Florida. No thanks, I didn't even like him on
NYPD
Blue.
"Kid Nation" is a reality show made by the people behind "Extreme Makeover," about kids setting up their own society in an abandoned New Mexico town. Has anyone called social services on this one? If we abandon our kids without cameras around we get hauled into court, do it on national TV and it's the next big reality show.
With Jericho you had to actually think, put things together wonder about the morality of situations. Guess that was too much the execs at CBS.
If you would like to be kind, please sign this petition. At the time of this posting there are 15,550 signatures.
http://www.petitiononline.com/mod_perl/signed.cgi?09272006&1
Thanks!
posted by Raven @ 7:10 PM

It's finally Official
They finally announced it at work, so I can put it on here. I have finally moved into the marketing department.

Technically

, I guess you could call it a promotion. It's at the same pay level I'm at now, but they did give me a raise. I applied for a different position in the department, but they gave that one to someone else who was already in the department, I get to fill the empty job.
I am rather thrilled about this, my degree is in marketing and I am very pleased that I will FINALLY be in a marketing department. I've found it is very hard to change careers, but I liked this company enough to wait it out and see if I could finally

weasel

my way in, and it worked!
So it looks like there is a

possibility

that I will be with this company for quite awhile, which is a relief to hubby who was rather concerned when I changed jobs every year or so.
The big benefit...no more talking to whiny customers!!!
posted by Raven @ 6:22 AM

Monday, May 14, 2007
Weekend Come and Gone...
Even though my husband had to leave at the end of it, I am so glad this weekend is over. Maybe we can get back to something resembling a normal life again. I told you in my last post about how busy this last week/weekend was going to be and it lived up to every single one of my expectations.
On the upside, I won 4 tickets to next Sunday's Indians game at work, I also won $65 gift certificate on the radio (be the 10th caller) for Deep Discount DVD.com. I won a book light for a Harry Potter trivia contest, a great Opus and Bill the Cat drawing on a silent auction. We are still waiting to hear the results of the department decorating contest and the scavenger hunt. I also got a Panera's gift certificate, a Border's Gift certificate, and Spiderman 2.1 (I love Doc Ock) DVD for Mother's Day.
Mother's Day brunch went fine. I kept my cool with the help of some self prescribed "anti-anxiety" medication and 4 Mimosas at the restaurant. The food was outstanding.
My aunt's memorial service was ok. The memorial service, in my opinion, was more for the church (she was a minister) than for the family. The part that really got me though was at the end there was to be a lone bagpiper playing Amazing Grace. He did a good job until that one really high note (Saved a wretch like meeeee) he could not hit that note. It sounded like he was strangling a cat in the choir loft. Instead of the solemn dignity my uncle was striving for it was more a wincing/chuckle induced moment. Oh-well, my aunt would have gotten a chuckle out of it.
But it's now back to something resembling a normal life. :::sigh::: Thank Goodness...
posted by Raven @ 6:22 AM

Wednesday, May 09, 2007
Soooo Tired!
I feel like I've been going non-stop for way too long now. I don't think I mentioned in here that I got a part time job...a really PART time job. Basically filling in for bartenders at the pub when needed, maybe once or twice a month. But this last weekend they needed me, and I needed to get trained. So I worked 4 hours Friday night after my real job, got up Saturday morning, went and saw Spidey III with the family and then went back to the pub to work 8 hours.
Sunday comes along and the fucking birds in the trees outside my bedroom window woke me up at 7am as usual. I get up and start my day. Goth Girl daughter has a project due so we work on that then later that night I work on a projext of my own for work.
Have I mentioned it's SPIRIT week at work? No? Well spirit week is where departments think of a theme and decorate the department like that, then there are activities and food and so on. Lots of fun, but rather exhausting. So while watching Without a Trace on Sunday night I made a sign for our theme (Mardi Gras). Monday I was up and down ladders and standing on desks all day decorating.
Then I went home to make Monkey bread and Beer dip for the Fat Tuesday Pot Luck we were hosting the next day. Come home Tuesday night to make Chili for the chili cook off the next day for one the other departments lunchtime activity. (Jalapenos...yummmm)
Tonight is really the first night I've come home, made dinner for the girls and had time to actually catch up on blog reading and just relax.
It all starts again tomorrow though. Goth Girl has a band concert, Friday 2 other kids have a band competition that they don't even leave for until 8:30pm. and I will have to pick them up around 11:30pm. Then the next morning we have to leave the house at 7:30am to drive to Columbus for my aunt's memorial service. We are driving back that same day. Then dealing with my mother on mother's day.
God's help me, I can't wait until next week when things get back to normal. I am so glad I've finished my Masters, if I was still in school I think I would hae had a nervous breakdown this week!
posted by Raven @ 9:43 PM

Monday, May 07, 2007
If I ran the world!
If I ran the world it would be illegal for anyone to own a van, SUV, Hummer or any other large vehicle they don't need unless they have over 3 children. Then they are only allowed to have those cars for a the time the kids are living at home. After that, get a reasonable car for gods sake.
Is this REALLY necessary for one or two people??
As soon as my kids go away to college...I'm either getting a Hybrid or one of these...
Unless Ford and GM want to get off their lazy asses and make a decent economical car.
posted by Raven @ 1:43 PM

Tuesday, May 01, 2007
I guess I'm not destined to be the mother of a doctor.
Only one of my kids has shown any real interest in the sciences. This week thought, proved she is not going to go into anything related to medicine...or Forensic sciences for that matter.
Dippy Daughter is in Honors Biology. She fainted in class yesterday, during dissections. Guess what they were

dissecting

...

Come on, take a guess....

An earthworm...

Gods help her when they move on to the fetal pig.
posted by Raven @ 10:20 PM