About Me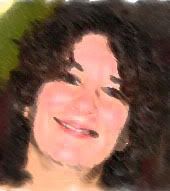 Name: Raven
Home: Ohio, United States
About Me: Married, 2 kids, 3 step-kids, 3 cats and a mini-doxie
See my complete profile
Previous Post
Archives
Places I Wander
Template by
Tuesday, May 31, 2005
Owwwwww
I did it again on Monday. I found out that a ton of mulch is not enough for my yard. I need another 4 or 5 bags to finish it up. I finished planting my little garden. I have tomatos (cherry and best boy) potatos, pumpkins, grapes, and strawberries. I feel like I've been run over by a truck. Probably my truck loaded down with mulch. My neighbor is happy though. To plant my little garden I pulled out 2 azalia (sp?) bushes that I hated. I gave them to the neighbor.
posted by Raven @ 10:25 AM

Monday, May 30, 2005
Ouch...ouch...ouch
Well, I'm in a bit of pain. I'm betting tomorrow I will feel like a walking 2x4. As usual on Memorial Day Weekend I start puttering in the yard. Hubby isn't around this weekend, he went to our nephews high school graduation in New Hampshire. Even though he wasn't around, I decided to go ahead and start working on the stuff I like to do. Well I tend to work until I drop or the project is done. Without hubby here to make me take a break now and then I kind of over did it today.
I planted 3 new rose bushes and went and bought mulch for my rose garden and to refresh the mulch in the front and back of the house. Now when I say I bought mulch, I BOUGHT MULCH! 2 back hoe bucket full dumped in the back of my pickup. That equals around 2,000 lbs. So when I say I moved a ton of mulch today...I mean it! On top of that I planted some strawberries. I feel a bit stiff right now. I know it's only going to get worse. Ouch!
posted by Raven @ 2:34 AM

Thursday, May 26, 2005
I just put it together
School end here next week. I started to think about this summer and what the kids were going to do and so on when it hit me. For a total of about a month, during the week I am not going to be a married single mom...I'll just be married single.
How did this come about you may ask...well the kids go to camp for 6 days. 6 days with no contact what so ever. Then in the middle of July my girls are heading west with my folks. My parents want to go to my graduation in Phoenix and my mom won't get on a plane. So they are driving and taking the girls with them. After the ceremony they are going on a vacation. All told they will be gone about 3 weeks! So that comes to about a month that I will be on my own. I am so excited!
I will be able to eat what I want, or don't want for dinner. When I clean things up before I go to work, they will be that way when I get home. I will be able to watch what ever the hell I want to on the TV. Life is going to be good!
Don't get me wrong, I will miss them tons while they are gone, but this is the first significant break I've had from kids since 1992.
posted by Raven @ 12:45 AM

Monday, May 09, 2005
Knew it!
Well the kids had an "artsy" competiton this weekend. Band and choir regionals on Friday night and Saturday morning in North Royalton. As tired as I was after work Rick and I jumped in the van and drove the hour on Friday night and then again Saturday morning. Guess how many parents I saw there from Avon Lake....come on take a guess. 1 on Friday night and about 3 on Saturday morning. Much lower attendance than at a football game. These kids work just as hard, spend hours practicing and that is the kind of parental support they get. That just pisses me off!
posted by Raven @ 2:11 AM

Wednesday, May 04, 2005
Hmmmm
Well I started a new job last week. Low pay, low stress, it's kind of nice. The one thing about of job is that it is a bit of a rotating shift. That means there are people there from 8am to 7pm. Thankfully the kids are old enough for me to be able to tell them to fix themselves something to eat. I try to keep a stock of soup, Banquet dinners, and canned pasta so they have something quick and easy to make.
The other thing about this job is that it is with a company that sells books. Mainly text books, but there is also a good selection of fiction. I can see a good chunk of my paychecks going right back to the company. Oh well, as long as I have benefits.
The weather is finally getting warm. I've started thinking about my rose garden again. I looked up the plants I want to order and it would cost me about $140. I just hope that my nosy neighbor will not hack at them this year. I was sort of disheartened last year when she killed off two of my rose bushes.
Well, I think that's all that is happening right now.
posted by Raven @ 11:12 PM