About Me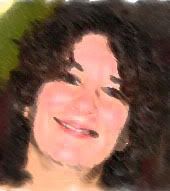 Name: Raven
Home: Ohio, United States
About Me: Married, 2 kids, 3 step-kids, 3 cats and a mini-doxie
See my complete profile
Previous Post
Archives
Places I Wander
Template by
Sunday, November 19, 2006
Up and running again
Well, I'm back. Not to full health, but definitely better. My mother-in-law and sister-in-law and niece and nephew were here this weekend. Sort of a hit and run visit, but very nice. And not so long or stressful that I couldn't handle it while recovering from being sick.
The maids did a wonderful job getting my house cleaned up...all the cobwebs and dust were gone! I was very very pleased! I think I will be doing that again before a major visit or holiday.
That's all for now. I'm going to go to bed and relax and try to kick the last of this cold. The kids now have to wash their hands and spray down any exposed body parts with Lysol if they want to touch me...I'm tired of being sick!
posted by Raven @ 9:39 PM