About Me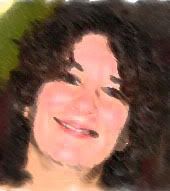 Name: Raven
Home: Ohio, United States
About Me: Married, 2 kids, 3 step-kids, 3 cats and a mini-doxie
See my complete profile
Previous Post
Archives
Places I Wander
Template by
Tuesday, November 20, 2007
Thanksgiving 2007 (sigh)
Sigh…I love Thanksgiving. It's up there behind only Christmas and Halloween. I am not looking forward to it this year. Between what my mother did to my uncle and cousins in the spring, and how she has behaved towards me since then…I really just don't want to be anywhere near her.
I'm planning on self medicating to keep me a little more mellow, but it's going to be a long day. It could very easily be one of my parent's last Thanksgiving. My father has a heart condition and emphysema. I found out from my kids that he is using oxygen more and more. My mother has a heart condition and diabetes and is severely overweight. She won't do a thing about it. It makes me sad that even knowing that, I really just do not want to go.
I did think of two things that made me smile though. The first is that this is the first meal I've had over at my folk's house since the blow up in the spring. For years we have all had specific places we sit at the table. My place (since I was a very small child) was to the left of my dad. I'm curious to see if I get displaced this year. Considering I am pretty sure I have already been written out of will, I find the idea of this rather humorous. I'm trying to get my hubby to bet with me to see if I've been moved to a more anonymous place at the Thanksgiving table.
The second is that dinner is at my parent's house. Hubby and I have done Thanksgiving almost every year since we've been married. Because of this, if things get too terrible I can claim a horrible migraine and leave!
Thankfully I will have my morning to myself and my family so I will have plenty of time to prepare and enjoy the parade and holiday in our own home.
posted by Raven @ 3:32 PM

Friday, November 16, 2007
10 RULES FOR THANKSGIVING DINNER AT MY HOUSE
I got this in an email, and liked it so much I'm thinking about stitching a damn sampler of it. I would add one of my own though...I'll put it at the bottom.

1. Don't get in line asking questions about the food. "Who made the
potato salad? Is it egg in there? Are the greens fresh? Is the meat in
the greens turkey or pork? Who made the macaroni and cheese? What kind
of pie is that? Who made it?" Ask one more question and I will punch you
in your mouth, knocking out all your fronts so you won't be able to eat
anything.

2. If you can't walk or are missing any limbs, sit your ass down until
someone makes your plate for you. Dinner time is not the time for you to
be independent. Nibble on them damn pecans and walnuts to hold you over
until someone makes you a plate.

3. If you have kids under the age of twelve, I will escort their little
asses to the basement and bring their food down to them. They are not
gonna tear my damn house up this year. Tell them that they are not
allowed upstairs until it's time for Uncle Butchie to start telling
family stories about their mommas and papas. If they come upstairs for
any reason except for that they are bleeding to death, I will break a
foot off in their asses!

4. There is going to be one prayer for Thanksgiving dinner! JUST ONE! We
do not care that you are thankful that your 13 year old daughter gave
birth to a healthy baby or your nephew just got out of jail. Save that
talk for somebody who gives a damn. The time limit for the prayer is one
minute. If you are still talking after that one minute is up, you will
feel something hard come across your lips and they will be swollen for
approximately 20 minutes.

5. Finish everything on your plate before you go up for seconds! If you
don't, you will be cursed out and asked to stay your greedy ass home
next year!

6. BRING YOUR OWN TUPPERWARE!! Don't let me catch you fixing yourself a
plate in my good Tupperware knowing damn well that I will never see it
again! Furthermore, if you didn't bring anything over, don't let me
catch you making a plate period or it will be a misunderstanding.

7. What you came with is what you should leave with!! Do not leave my
house with anything that doesn't belong to you. EVERYBODY WILL BE
SUBJECTED TO A BODY SEARCH COMING AND GOING OUT OF MY DOMAIN!!!

8. Do not leave your kids so you can go hopping from house to house.
This is not a DAYCARE CENTER! There will be a kid-parent roll call every
ten minutes. Any parent that is not present at the time of roll call,
your child will be put outside until you come and get him or her. After
24 hours, I will call Children Services on your ignorant ass!!

9. BOOK YOUR HOTEL ROOM BEFORE YOU COME INTO TOWN!! There will be no
sleeping over at my house! You are to come and eat dinner and take your
ass home or to your hotel room. EVERYBODY GETS KICKED THE HELL OUT AT
11:00 pm. You will get a 15 minute warning bell ring.

10. Last but not least! ONE PLATE PER PERSON!! This is not a soup
kitchen. I am not trying to feed your family until Christmas dinner! You
will be supervised when you fix your plate. Anything over the
appropriate amount will be charged to you before you leave. There will
be a cash register at the door. Thanks to Cousin ______ and his greedy
ass family, we now have a credit card machine! So VISA and MASTERCARD
are now being accepted. NO FOOD STAMPS OR ACCESS CARDS YET!

My own rule to fit in there is to always make sure my wine glass is full, and don't talk to me while I'm drinking!
posted by Raven @ 3:47 PM

Thursday, November 01, 2007
Black Friday Cometh...
I have been going out shopping for years on Black Friday. (That's the day after Thanksgiving for those of you who don't follow this tradition.) Usually I get up around 5am and I'm out of the house by 5:30am at the latest. I've always had one big problem though, I don't get a newspaper. Why should I? I've always gotten my news via CNN or online.
Not getting a newspaper for Black Friday can be a big problem. You don't know where the sales are for the items you are looking for, or if maybe the electronics store a little farther down the street has a better deal on the DVD you are looking at. Not getting a paper means you are wandering around blind.
This year though, I am going to be prepared. I found this website and I am going to use it to its fullest.


thanksgiving ads


Now granted there are a few stores in there that don't apply to my area of the country, but there are a ton that are and I am going to make use of them! Plus I don't have to deal with flipping through the ads in the paper, which always end up all over the place. I can go to the stores I know I want to go to and look at exactly what I want.
That's just too cool!
posted by Raven @ 7:17 PM