About Me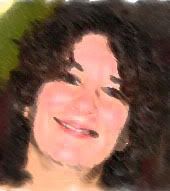 Name: Raven
Home: Ohio, United States
About Me: Married, 2 kids, 3 step-kids, 3 cats and a mini-doxie
See my complete profile
Previous Post
Archives
Places I Wander
Template by
Sunday, November 12, 2006
How tired so you have to be
to justify bringing someone else in to clean your house? Inlaws are coming in this upcoming weekend. I have way too much going on this week to try and clean to the extent that needs to be done around here. The surface is clean, but there is dust, and some cobwebs in the corners...and so on.
So, if I try and do it myself, I'll give up sleep. I have dentist appointment and school conferences after work this week. So the only time is later at night.
Tonight's question is how tired and busy do you have to be to justify spending the money?
posted by Raven @ 9:56 PM