About Me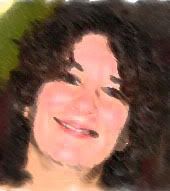 Name: Raven
Home: Ohio, United States
About Me: Married, 2 kids, 3 step-kids, 3 cats and a mini-doxie
See my complete profile
Previous Post
Archives
Places I Wander
Template by
Tuesday, November 14, 2006
UNCLE!!!!
This is what I declared last night. I wrote up a list of everything I needed to get done I realized there was no way I was going to be able to get it done in the time I had. So I decided to not go to work today. I added a few more things to the list, that could only be done during hours that I'm at work. Here is the list of what I had to do today...
Bank...deposit those FSA checks
Home Depot...Make a complaint about the door they installed, get a 12ft banister plus the supports, stain and lacquer.
Social Security Administration to get the girls social security numbers switched over to their new last names...
Go back to the SSA because the stupid 800 number did not give me all of documents that I needed.
Office Max for decorative paper.
Drug Mart for Canning Jars
Take the vacuum in to be repaired
Go to the Music store to get a cloth so my kid can clean her flute
Joanne Fabrics for decorative cloth, raffia and pinking shears
Teacher Conferences at the High School
Make a vet appointment for Fritz
Make eye appointments for me and the girls
Go to my dental appointment for a filling
Take kids to bagpipe lessons...bring kids home
AND for all of those that helped me make the decision...I called a maid service to come out on Thursday!
I left my house at 8:45am, came back twice for 5 minutes each time...I finally got home to stay around 8pm.
What a relaxing day off.
posted by Raven @ 9:51 PM