About Me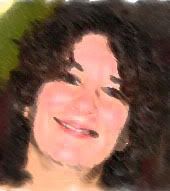 Name: Raven
Home: Ohio, United States
About Me: Married, 2 kids, 3 step-kids, 3 cats and a mini-doxie
See my complete profile
Previous Post
Archives
Places I Wander
Template by
Monday, December 31, 2007
Happy New Years!!
New Years is always a fun time. Remembering back, I remember my first New Year's party. It was with friends and we all had a great time. I was a freshman in high school. No alcohol was involved, just friends, talking, a few games, and lots of yelling and giving kisses at midnight.
My first New Years married to my ex was in a basically empty apartment with a small 13 inch TV. We had been married about 6 weeks. His sister came over and brought a bottle on champagne (we weren't legal yet). For several years after that New Years involved going out to bars and celebrating. I never enjoyed that as much. Being slightly claustrophobic the cram at the bars makes me a little ill. (Plus the last years I was in the military I went to a bar with a "boyfriend" who was an alcoholic and didn't know when to stop! Can you sat PITA?)
Since I moved back home I celebrate at home. Neighbors come over, we play LRC, drink, eat, and generally have a good time. I was talking to a co-worker and she was talking about going out on New Years and asking what I was doing. I always say I worry about being out on the streets rather than explaining my phobias. She says they always have a "driver" so they don't have to worry about that. It made me stop and think for a moment. Could I have more fun being out on the town with hubby, going to a country club in a limo, dressed up and dancing...nope! I'm going to have a ball in my fleece lined jeans, slippers, drinking margaritas, eating good food surrounded by my family and friends.
I hope everyone has plans that they will enjoy and have a wonderful New Years celebration!
posted by Raven @ 5:13 PM

Thursday, December 27, 2007
Who the Heck are these Kids!?
Hubby and I woke up this morning and the dishes were done, the living room picked up, some laundry folded, dining room table cleaned off...
I would have thought the housework

fairies

came last night, but there were a few signature marks of this being my kids cleaning. They never clean without me having to ask...never! It makes me think one of two things...aliens abducted my kids and replaced them with neat freaks...or this is going to cost us a lot!
I'm at work right now and hubby says the kids are still sleeping, so we are waiting to see if their eyes glow like they are possessed by some cleaning demon when they wake up.
posted by Raven @ 10:48 AM

Wednesday, December 26, 2007
Hope Everyone had a Great Christmas!!
It was a great day here. The kids loved all of their gifts, the food was excellent, the living room looked like only a minor bomb hit it. All in all it was a good day.
posted by Raven @ 11:44 AM

Monday, December 24, 2007
Merry Christmas!!!
All the baking is done! All the presents are wrapped. I've settled down with a long winter's draft...


OK...it's actually a glass of wine, but I'm allowed a little poetic license.




We did the Christmas Eve thing at my folks! It was fun. The best part...my sister announced she's pregnant!! They just found out this morning. So it's early on...but I'm terribly excited. REVENGE!!! It's my turn to buy noisy presents, get them hyped up on sugar...and send them home!




I hope everyone has a great holiday!
posted by Raven @ 11:08 PM

Tuesday, December 18, 2007
Busy Busy Busy
Sorry all, I have been very busy and neglecting my blog (writing and reading)...email...IM's. I've just haven't been able to find the time to do anything online.
So, what have I been up to?
Thanksgiving was good. I did not have to eat at the "kids" table. I actually got my normal seat. The turkey was excellent and my parents were in pretty good moods.
The very next weekend we all got together for our yearly Christmas fondue at my sister's house. This was with all of the kids and it's funny to watch my sister try and get over her

OCD

having teenagers in the house.
So two weekends in a row we had huge ass meals. Plus, I went shopping on Black Friday. I have a love/hate thing going with

Kohls

. I love their Black Friday sales...but the line on Black Friday makes me nuts.
Work has been busy as hell! End of year, trying to meet goals I made for myself, decorating the front case (I have a degree in Marketing...not Merchandising...

grrr

).
I have been baking up a storm. Sugar cookie cut outs are done a decorated, chocolate chips are cooling as I type this, Shortbread is in the fridge firming up, the peanut brittle and molasses crinkles have already been consumed. I still have Russian tea cakes, chocolate clouds, and Hubby's mom's sugar cookies to make. If I have time I will also make another batch of

molasses

crinkles...I barely got any of them...damn kids.
Last weekend my cousin graduated from college. She is moving to Phoenix sometime between Christmas and New Years. I drove down to Columbus during the worst snow storm of the year (so far). A trip that usually takes 2 1/2 hours took 4. The party was fun, I got to see my family and meet several of their friends. We left at the end and started home. The roads were much better. I was still was very very careful. But, not careful enough. I spun out and hit a guard rail near Rte 13 on 71N. I need a new manicure, as I tore off two nails. Dippy Daughter got a knock to the head but not too bad, and Goth girl was unscathed. The

EMT's

from Troy Township were very nice...the police office who gave me a ticket, wasn't quite as nice...but oh well. The tow truck took the girls and I to an all night Steak n Shake. Hubby came down and got us. We got home around 3am.
Monday morning we went to the body shop (Thank the Gods for AAA Gold). I hit the driver side back corner of the car. The body shop gave us a time estimate. We went to Enterprise an got our rental car. What a pain in the ass.
In between all of this have been band concerts, choir concerts, wrapping gifts, helping with school projects, laundry out the

whazoo

, and basically trying to get the house in order for Christmas.
So, that's been my busy life lately. I hope to get back to normal after the holidays. So don't think I've abandoned everyone!
posted by Raven @ 10:56 PM