About Me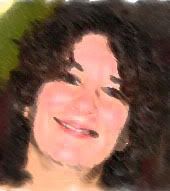 Name: Raven
Home: Ohio, United States
About Me: Married, 2 kids, 3 step-kids, 3 cats and a mini-doxie
See my complete profile
Previous Post
Archives
Places I Wander
Template by
Thursday, November 23, 2006
Turkey Day
I love Thanksgiving. I wrote a blog last year about it being the lost holiday. I can not really get into Christmas until Thanksgiving has passed.
This year was interesting. We never have my step-kids on Thanksgiving. We get them every Easter instead. So usually it's Hubby, the girls, sister, and parents. This year sister decided they had to go to her hubby's parent's house so it was to be just us four and parents...Here is my day.
6:30am...Bladder gave me a break and let me sleep in until then. The last few weeks it's been waking me up at 5:45 every morning.
9am start obsessing about the turkey.
10am...give up and start preparing the turkey while watching the parade...which I love. The only thing that really struck me as wrong was the musical piece from "The Color Purple the musical." I'm sorry that's just wrong.
10:30am Realize the herbs I have from William Sonoma from last year are no long any good and start mixing my own. Also start looking at the clock and realize it's not noon yet and I can't start drinking yet.
11am...turkey in the oven...go molest husband in the shower.
11:30am talk to Mary on the phone...wish her a Happy Day. Look at clock again.
12pm Parent's call. Dad is sick and can't come to dinner. Arrange to take them the things they are missing for their own turkey dinner.
1pm Take the dog to the dog park to run cause the smells in the house are making you nuts.
1:30pm start drinking
2pm Start making the mashed potatoes.
3pm Try to rescue an injured bird in our backyard that a hawk dropped when we startled it.
3:30pm Look in on turkey and realize it finished early...wake up hubby from nap to deal with it
3:45pm Take care package to parents
4:00pm start eating
4:30pm Sit back in a sated stupor
5:00pm sit in front of TV in sated stupor
5:30pm Do dishes (china needs hand washed)
6:15pm Eat desert...two kinds of pie and fixings for a major ice cream sundae
6:00pm keep drinking...go on Fandango to buy tickets for movie tonight
6:30pm Come on Blogger to write this wonderful post

Hubby and I have a very nice "rest of the weekend" planned. Tomorrow I go shopping at the early bird sales. Then some "girls stuff" with my girls...manicures and getting eye brows ripped out.
Tomorrow night we are planning on renewing our "glaucoma" medication, if you know what I mean. I am going to go and see if they sell the local newspaper down at the corner...I missed the inserts for the sales tomorrow...and bet I can't walk a straight line!
posted by Raven @ 6:39 PM