About Me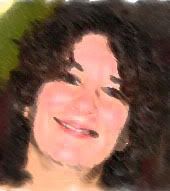 Name: Raven
Home: Ohio, United States
About Me: Married, 2 kids, 3 step-kids, 3 cats and a mini-doxie
See my complete profile
Previous Post
Archives
Places I Wander
Template by
Thursday, July 28, 2005
On the Road Again
Well, I'm off to Phoenix. Got all my crap packed including my cap and gown and hood. Pray to the Gods for a smooth flight...I'm a terrible airline flyer.
posted by Raven @ 7:27 AM

Sunday, July 24, 2005
Ogre Mommy
You try to do what is best for your kids...Cut the apron strings a little and you end up feeling like shit.
My girls are headed west with my folks. They are meeting us in Phoenix for my graduation and then heading up to the Bad Lands, Mt. Rushmore, and several other interesting sites. Mandy wasn't all that keen on going but I encouraged her. She is a big home body and to tell you the truth, doesn't like being very far from me. They left yesterday morning and she has called me 5 times. The last call last night she is asking if she can fly home with me after Phoenix.
I was encouraging her last night, but if she calls me in another mood today I think I am going to have to yell a bit to snap her out of this funk. I know it won't last, but I have visions of this kid never leaving home. I want to travel some when the kids get older. I have this terrible fantasy of her following us.
It's not like this is something new, brought on my teenage hormones, it's been like this for years. I am trying to push her out of the nest a little, in controlled situations (she is an introvert like me so I know how painful it can be) but this is getting to be nuts.
With this my mother (an extrovert) doesn't really understand this and is being rather pissy about it with me and possibly Mandy. Which doesn't help Mandy get anymore comfortable with the situation. So then I feel guilty about Mandy having to deal with her as well and Mom I get a nice dollop of Catholic guilt (I was baptized Catholic, obviously it was enough to catch the guilt on somethings) that she is not enjoying the trip because of Mandy.
To top it all off, I don't know if I can get her on the flight with me home. It's about $244. The only way I might be able to manage it is to change my flight to an earlier one. This sucks all the way around.
posted by Raven @ 1:04 PM

Monday, July 18, 2005
Damn, vacation is over for the moment
Well, Hubby goes back to Albany tomorrow. It's been nice having him home for the last 9 days. Went to Soak City and Cedar Point. I love Soak City, which is surprising. I don't like water. I didn't learn to swim until I was in middle school. Hell, my mom says I didn't sit down in the bathtub until I was 5. So the idea of me enjoying a water park is enough to make most people who know me shake their heads in wonder. But they have this great thing called a lazy river. You sit in an inner tube and float around this river. Now it is a little more work for me because I want to avoid the things they have that squirt, drop, or otherwise get you wet above the water line. But I still love it.
Cedar Point was fun. Hot, but fun. We probably spent around $50 on bottled water to keep us all hydrated. The new ride this year, Max Air, was a blast. The kids are finally old enough, and getting brave enough to ride the roller coasters.
We stayed at Holiday Inn in Sandusky. It was a little room but it had a private rom for Hubby and me, and then another room with bunk beds for the kids. The place also had free indoor putt-putt so the kids kept busy and a halfway decent resturant.
My two girls leave on vacation soon with my folks. They will meet up with us in Phoenix for my graduation. Then we will all go to the Grand Canyon. Another nice vacation.
Well, back to work. I have to get a good grade in this class and I've wasted enough time tonight.
posted by Raven @ 12:34 AM

Thursday, July 07, 2005
I think I can...I think I can....
Almost done! I hope. I have one more scheduled class I will have finished my MBA. Now the 'I hope' part. I had a major difference of opinion with one of my instructors. I managed a D- in the class. That put my GPA below a 3.0. If I get my GPA (now a 2.97) above a 3.0 with this last class then I won't have to retake the class I got the lousy grade in.
But, even with that possibility hanging over my head, I get to walk in my graduation. Which in Phoenix...at the end of July. The average temp is usually over 100F. I can't wait!! I am a terrible freeze baby so this will be like a dream come true! I have my cap, gown, and hood. I have reservations at Morton's for dinner. It should be a blast. The day after graduation we are going up to the Grand Canyon. I can not wait!!!
I am so glad I am almost done. I did two years at LCCC in 94 and 95. Then I started my Bachelors in 99. Right after I finished I started my MBA - Global Management. Now in 2005 I am almost done!!!
There are a few spare classes I would like to take. Spanish is one. I took Spanish in high school. I did lousy the first year so I audited Spanish I again and I managed in great grades. So I took Spanish II my Junior year. My wonderful teacher wrote at the top of my first test (that I bombed 23 out of 254) asking why I was wasting her time. I dropped the class. So now I would like to prove I can do it! I would also like to take a few art classes. I had the same (drunk) art teacher from 6th grade through high school. I would like to take a few with a different instructor. Let's see, what else...oh real estate classes. Don't ask me why, being introvert you think I would want nothing to do with selling but I love real estate.
That's all I can think of at the moment. We are heading out to Cedar Point and Soak City next week. My hubby better quit asking if my swimming suit fits or he is going to be hiding a few bruises when I get done with him!
posted by Raven @ 11:13 PM