About Me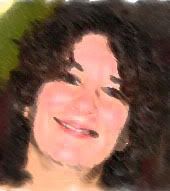 Name: Raven
Home: Ohio, United States
About Me: Married, 2 kids, 3 step-kids, 3 cats and a mini-doxie
See my complete profile
Previous Post
Archives
Places I Wander
Template by
Sunday, April 20, 2008
Sooo, back to work tomorrow
Well, I go back to work tomorrow. I'm actually kind of excited. I miss working. If this is what retirement is going to be like...screw it...I'll work until I drop. I don't think it would have been as bad if Hubby could have been home with me, but he had to work. I did manage to get a few small things done around the house. That made me feel a little better, not quite as useless.
We'll see how things go tomorrow. I'm still not at the top of my game, but damn I am doing so much better than I was a week ago.

I stole this off of Lemon's blog...


You Are Very Sexy
Damn! You are one hot number. You have a lot of sex appeal.
You know you're sexy, and you're not afraid to put it all out there.

And while you're very appealing, you're careful not to be trashy or over the top.
Sexy is all about attitude. And you totally have the attitude that people love.

How You Are Sexy

You are friendly and outgoing, even to people who don't deserve it. Your positive body language makes you even sexier.

Your modern look is sexy. You don't give people too much of the same old thing. You like to change it up.

You are open to all sorts of experiences, and you have a taste for the exotic. Your adventurous spirit is very sexy.

You are flirtatious and fun with most people. You know how to keep things light, friendly, and sexy.
posted by Raven @ 4:53 PM