About Me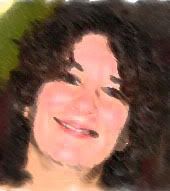 Name: Raven
Home: Ohio, United States
About Me: Married, 2 kids, 3 step-kids, 3 cats and a mini-doxie
See my complete profile
Previous Post
Archives
Places I Wander
Template by
Thursday, April 03, 2008
Offline
I'll be off-line for the next few days. I'm getting a body part removed tomrrow. I'll do anything in the name of weight loss!!
Just Kidding! I'm getting my gall bladder removed tomorrow. One of the aches and pains I thought was just part of getting older turned out to actually be something that can be fixed. Damn good thing too, cause it's be causing all sorts of issues during the last week or so.
Soooo...I go under the knife tomorrow morning. Then I get 2 weeks off work.
I'll write again once Hubby leaves next Tuesday. I doubt he'll let me off the couch between now and then.
C'ya!
posted by Raven @ 9:43 PM