About Me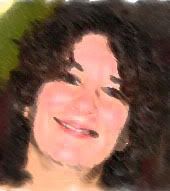 Name: Raven
Home: Ohio, United States
About Me: Married, 2 kids, 3 step-kids, 3 cats and a mini-doxie
See my complete profile
Previous Post
Archives
Places I Wander
Template by
Wednesday, November 01, 2006
NaBloPoMo
I didn't officially sign up for this. I'm not into guilt and I would definitely feel guilty should I officially sign up and then not be able to complete my obligation. Plus, my MIL is coming to visit this month and there are probably be a couple of days that I will not be able to get near a computer. So why set myself up to feel guilty?
But, I will try to contribute in some small way each day.
Today though, I feel like crap. I either had a few too many spiced apple ciders (with a shot of brandy in it for a little flavor) last night...or I caught Mandy's cold. Either way I'm going to bed.
I need to be in good form tomorrow as we are having a new screen door installed and I want to be able to actually look things over before I sign off on the work order. The way I feel right now they could hang the thing upside down and I wouldn't care.
Night all!
posted by Raven @ 7:57 PM