About Me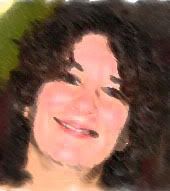 Name: Raven
Home: Ohio, United States
About Me: Married, 2 kids, 3 step-kids, 3 cats and a mini-doxie
See my complete profile
Previous Post
Archives
Places I Wander
Template by
Tuesday, November 21, 2006
Last minute stuff
My favorite grocery store here in town is closing down. That leaves us with one grocery store in town. Another that is really expensive in the next town over. Trying to get ready for turkey day, I had to run out and get last minute things today. Because I haven't been in this grocery store as much it took me twice the amount of time. Who put chips at the back half of the personal hygiene section?
I'm trying to get things ready for Thursday. I took my turkey out of the freezer on Sunday and put it in the fridge. It's still hard as a rock, so it's now sitting on my kitchen counter. The last thing I want to do is to have to but a cherry bomb in it to try and dislodge the giblets.
The kids have tomorrow off, I will probably get an hour or so off. Lucky me, that means I get to come home earlier and start peeling potatos.
The best Thanksgiving meal was the year we completely faked it. Canned gravy, Stove Top stuffing, boxed potatos. sigh...that was a great day. Oh well, someday I'll be able to just buy the whole meal from BJ's and call it dinner!
posted by Raven @ 10:40 PM