About Me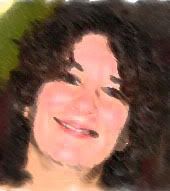 Name: Raven
Home: Ohio, United States
About Me: Married, 2 kids, 3 step-kids, 3 cats and a mini-doxie
See my complete profile
Previous Post
Archives
Places I Wander
Template by
Tuesday, May 13, 2008
Still Here
I'm still here and reading other people's blogs. I've got some serious crap going on in my own life right now and don't have much energy or mental capacity to blog about anything else at the moment.
Hopefully, this stuff should resolve itself this week or early next and I will be back.
So, everyone else...go blog...I need the distraction!
posted by Raven @ 1:07 PM