About Me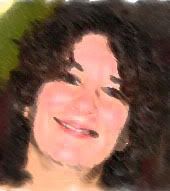 Name: Raven
Home: Ohio, United States
About Me: Married, 2 kids, 3 step-kids, 3 cats and a mini-doxie
See my complete profile
Previous Post
Archives
Places I Wander
Template by
Thursday, April 10, 2008
Damn it...damn it...damn it
Went for my post-op doctor's visit today. That was fun. I was supposed to go back to work on the 15

th

(next

Tuesday

) but the doctor said I'm not bouncing back quite as fast and he wants me to stay home until the 21st (a week from Monday.)
Now I know I'm not bouncing very fast...but did I really need medical confirmation on it? According to my husband...yes...since I won't listen to anyone else. What really pisses me off is that when I had a C-section and an asshole husband I pretty much came back from that in a week. I had to, asshole wasn't doing crap to help take care of the baby.
This surgery was minor compared to that, and almost a week later and I still can't sleep through the night (or on my right side) I still walk slightly hunched over. And I'm still not eating all that well. When I mentioned the C-section and how fast I got over that to my doctor, he asked how old I was then...
All Right...so it was 16+ years ago...I was much younger. Damn it!!
I feel like such a

wimp

!! Obviously an old

wimp

at that.
posted by Raven @ 2:55 PM