About Me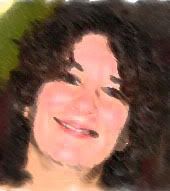 Name: Raven
Home: Ohio, United States
About Me: Married, 2 kids, 3 step-kids, 3 cats and a mini-doxie
See my complete profile
Previous Post
Archives
Places I Wander
Template by
Thursday, May 24, 2007
JERICHO'ed
A new dictionary term...

JERICHO'ed

1) When a television network ends a popular serial drama without completing it's story arc.

2) When a television network ignores it's customers demands for a renewed season of a popular TV show.

3) When a network, after a poorly decided cancellation, drops a quick-fix episode or mini-series to try to tidy up the remaining plot lines.

Suggested usage:
1) I really hate that my favorite TV show just got Jericho'ed.

2) As much as everyone liked the series, the network decided to leave it Jericho'ed.

3) I really enjoyed that TV series, but then they canceled it and then Jericho'ed a finale.
posted by Raven @ 1:41 PM