About Me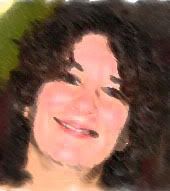 Name: Raven
Home: Ohio, United States
About Me: Married, 2 kids, 3 step-kids, 3 cats and a mini-doxie
See my complete profile
Previous Post
Archives
Places I Wander
Template by
Wednesday, May 16, 2007
It's finally Official
They finally announced it at work, so I can put it on here. I have finally moved into the marketing department.

Technically

, I guess you could call it a promotion. It's at the same pay level I'm at now, but they did give me a raise. I applied for a different position in the department, but they gave that one to someone else who was already in the department, I get to fill the empty job.
I am rather thrilled about this, my degree is in marketing and I am very pleased that I will FINALLY be in a marketing department. I've found it is very hard to change careers, but I liked this company enough to wait it out and see if I could finally

weasel

my way in, and it worked!
So it looks like there is a

possibility

that I will be with this company for quite awhile, which is a relief to hubby who was rather concerned when I changed jobs every year or so.
The big benefit...no more talking to whiny customers!!!
posted by Raven @ 6:22 AM