About Me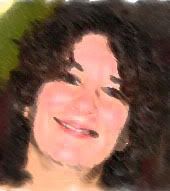 Name: Raven
Home: Ohio, United States
About Me: Married, 2 kids, 3 step-kids, 3 cats and a mini-doxie
See my complete profile
Previous Post
Archives
Places I Wander
Template by
Tuesday, May 01, 2007
I guess I'm not destined to be the mother of a doctor.
Only one of my kids has shown any real interest in the sciences. This week thought, proved she is not going to go into anything related to medicine...or Forensic sciences for that matter.
Dippy Daughter is in Honors Biology. She fainted in class yesterday, during dissections. Guess what they were

dissecting

...

Come on, take a guess....

An earthworm...

Gods help her when they move on to the fetal pig.
posted by Raven @ 10:20 PM