About Me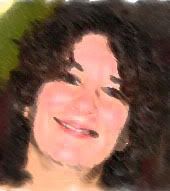 Name: Raven
Home: Ohio, United States
About Me: Married, 2 kids, 3 step-kids, 3 cats and a mini-doxie
See my complete profile
Previous Post
Archives
Places I Wander
Template by
Wednesday, May 09, 2007
Soooo Tired!
I feel like I've been going non-stop for way too long now. I don't think I mentioned in here that I got a part time job...a really PART time job. Basically filling in for bartenders at the pub when needed, maybe once or twice a month. But this last weekend they needed me, and I needed to get trained. So I worked 4 hours Friday night after my real job, got up Saturday morning, went and saw Spidey III with the family and then went back to the pub to work 8 hours.
Sunday comes along and the fucking birds in the trees outside my bedroom window woke me up at 7am as usual. I get up and start my day. Goth Girl daughter has a project due so we work on that then later that night I work on a projext of my own for work.
Have I mentioned it's SPIRIT week at work? No? Well spirit week is where departments think of a theme and decorate the department like that, then there are activities and food and so on. Lots of fun, but rather exhausting. So while watching Without a Trace on Sunday night I made a sign for our theme (Mardi Gras). Monday I was up and down ladders and standing on desks all day decorating.
Then I went home to make Monkey bread and Beer dip for the Fat Tuesday Pot Luck we were hosting the next day. Come home Tuesday night to make Chili for the chili cook off the next day for one the other departments lunchtime activity. (Jalapenos...yummmm)
Tonight is really the first night I've come home, made dinner for the girls and had time to actually catch up on blog reading and just relax.
It all starts again tomorrow though. Goth Girl has a band concert, Friday 2 other kids have a band competition that they don't even leave for until 8:30pm. and I will have to pick them up around 11:30pm. Then the next morning we have to leave the house at 7:30am to drive to Columbus for my aunt's memorial service. We are driving back that same day. Then dealing with my mother on mother's day.
God's help me, I can't wait until next week when things get back to normal. I am so glad I've finished my Masters, if I was still in school I think I would hae had a nervous breakdown this week!
posted by Raven @ 9:43 PM