About Me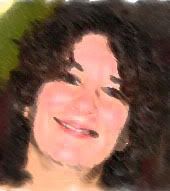 Name: Raven
Home: Ohio, United States
About Me: Married, 2 kids, 3 step-kids, 3 cats and a mini-doxie
See my complete profile
Previous Post
Archives
Places I Wander
Template by
Friday, May 18, 2007
Jericho
I mentioned on my last post that I am a huge fan of Jericho on CBS. Friends and family who do not watch the show asked me what I liked about it so much, and I have found it hard to explain. The premis of the story is Post-appocolyptic small Kansas town. But the show is so much more than that. It's about family and community and growing as a human being...it's about which way do you take, the easy road or the hard one. How far do you go to survive.
Well the petition has well over 40,000 signatures on it at the moment. Plus we are starting to get a few news mentions. We keep calling and filling up the voicemailboxes at CBS in New York. The really fun one is the Nuts campaign. Nuts refers to the last episode and the a story Jake's grandfather told about WWII. It's become our war cry and the campaign is to send nuts to CBS. I had 5 cans of beer nuts couriered over from an online grocery store in New York City.
The newest thing is videos on YouTube...so I am going to include a few here.















posted by Raven @ 3:36 PM