About Me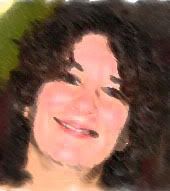 Name: Raven
Home: Ohio, United States
About Me: Married, 2 kids, 3 step-kids, 3 cats and a mini-doxie
See my complete profile
Previous Post
Archives
Places I Wander
Template by
Thursday, May 26, 2005
I just put it together
School end here next week. I started to think about this summer and what the kids were going to do and so on when it hit me. For a total of about a month, during the week I am not going to be a married single mom...I'll just be married single.
How did this come about you may ask...well the kids go to camp for 6 days. 6 days with no contact what so ever. Then in the middle of July my girls are heading west with my folks. My parents want to go to my graduation in Phoenix and my mom won't get on a plane. So they are driving and taking the girls with them. After the ceremony they are going on a vacation. All told they will be gone about 3 weeks! So that comes to about a month that I will be on my own. I am so excited!
I will be able to eat what I want, or don't want for dinner. When I clean things up before I go to work, they will be that way when I get home. I will be able to watch what ever the hell I want to on the TV. Life is going to be good!
Don't get me wrong, I will miss them tons while they are gone, but this is the first significant break I've had from kids since 1992.
posted by Raven @ 12:45 AM