About Me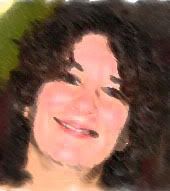 Name: Raven
Home: Ohio, United States
About Me: Married, 2 kids, 3 step-kids, 3 cats and a mini-doxie
See my complete profile
Previous Post
Archives
Places I Wander
Template by
Wednesday, May 04, 2005
Hmmmm
Well I started a new job last week. Low pay, low stress, it's kind of nice. The one thing about of job is that it is a bit of a rotating shift. That means there are people there from 8am to 7pm. Thankfully the kids are old enough for me to be able to tell them to fix themselves something to eat. I try to keep a stock of soup, Banquet dinners, and canned pasta so they have something quick and easy to make.
The other thing about this job is that it is with a company that sells books. Mainly text books, but there is also a good selection of fiction. I can see a good chunk of my paychecks going right back to the company. Oh well, as long as I have benefits.
The weather is finally getting warm. I've started thinking about my rose garden again. I looked up the plants I want to order and it would cost me about $140. I just hope that my nosy neighbor will not hack at them this year. I was sort of disheartened last year when she killed off two of my rose bushes.
Well, I think that's all that is happening right now.
posted by Raven @ 11:12 PM