About Me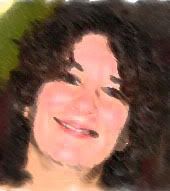 Name: Raven
Home: Ohio, United States
About Me: Married, 2 kids, 3 step-kids, 3 cats and a mini-doxie
See my complete profile
Previous Post
Archives
Places I Wander
Template by
Thursday, December 27, 2007
Who the Heck are these Kids!?
Hubby and I woke up this morning and the dishes were done, the living room picked up, some laundry folded, dining room table cleaned off...
I would have thought the housework

fairies

came last night, but there were a few signature marks of this being my kids cleaning. They never clean without me having to ask...never! It makes me think one of two things...aliens abducted my kids and replaced them with neat freaks...or this is going to cost us a lot!
I'm at work right now and hubby says the kids are still sleeping, so we are waiting to see if their eyes glow like they are possessed by some cleaning demon when they wake up.
posted by Raven @ 10:48 AM