About Me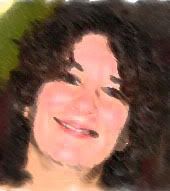 Name: Raven
Home: Ohio, United States
About Me: Married, 2 kids, 3 step-kids, 3 cats and a mini-doxie
See my complete profile
Previous Post
Archives
Places I Wander
Template by
Thursday, November 01, 2007
Black Friday Cometh...
I have been going out shopping for years on Black Friday. (That's the day after Thanksgiving for those of you who don't follow this tradition.) Usually I get up around 5am and I'm out of the house by 5:30am at the latest. I've always had one big problem though, I don't get a newspaper. Why should I? I've always gotten my news via CNN or online.
Not getting a newspaper for Black Friday can be a big problem. You don't know where the sales are for the items you are looking for, or if maybe the electronics store a little farther down the street has a better deal on the DVD you are looking at. Not getting a paper means you are wandering around blind.
This year though, I am going to be prepared. I found this website and I am going to use it to its fullest.


thanksgiving ads


Now granted there are a few stores in there that don't apply to my area of the country, but there are a ton that are and I am going to make use of them! Plus I don't have to deal with flipping through the ads in the paper, which always end up all over the place. I can go to the stores I know I want to go to and look at exactly what I want.
That's just too cool!
posted by Raven @ 7:17 PM