About Me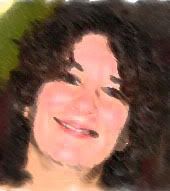 Name: Raven
Home: Ohio, United States
About Me: Married, 2 kids, 3 step-kids, 3 cats and a mini-doxie
See my complete profile
Previous Post
Archives
Places I Wander
Template by
Tuesday, November 20, 2007
Thanksgiving 2007 (sigh)
Sigh…I love Thanksgiving. It's up there behind only Christmas and Halloween. I am not looking forward to it this year. Between what my mother did to my uncle and cousins in the spring, and how she has behaved towards me since then…I really just don't want to be anywhere near her.
I'm planning on self medicating to keep me a little more mellow, but it's going to be a long day. It could very easily be one of my parent's last Thanksgiving. My father has a heart condition and emphysema. I found out from my kids that he is using oxygen more and more. My mother has a heart condition and diabetes and is severely overweight. She won't do a thing about it. It makes me sad that even knowing that, I really just do not want to go.
I did think of two things that made me smile though. The first is that this is the first meal I've had over at my folk's house since the blow up in the spring. For years we have all had specific places we sit at the table. My place (since I was a very small child) was to the left of my dad. I'm curious to see if I get displaced this year. Considering I am pretty sure I have already been written out of will, I find the idea of this rather humorous. I'm trying to get my hubby to bet with me to see if I've been moved to a more anonymous place at the Thanksgiving table.
The second is that dinner is at my parent's house. Hubby and I have done Thanksgiving almost every year since we've been married. Because of this, if things get too terrible I can claim a horrible migraine and leave!
Thankfully I will have my morning to myself and my family so I will have plenty of time to prepare and enjoy the parade and holiday in our own home.
posted by Raven @ 3:32 PM