About Me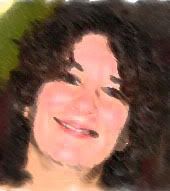 Name: Raven
Home: Ohio, United States
About Me: Married, 2 kids, 3 step-kids, 3 cats and a mini-doxie
See my complete profile
Previous Post
Archives
Places I Wander
Template by
Monday, July 18, 2005
Damn, vacation is over for the moment
Well, Hubby goes back to Albany tomorrow. It's been nice having him home for the last 9 days. Went to Soak City and Cedar Point. I love Soak City, which is surprising. I don't like water. I didn't learn to swim until I was in middle school. Hell, my mom says I didn't sit down in the bathtub until I was 5. So the idea of me enjoying a water park is enough to make most people who know me shake their heads in wonder. But they have this great thing called a lazy river. You sit in an inner tube and float around this river. Now it is a little more work for me because I want to avoid the things they have that squirt, drop, or otherwise get you wet above the water line. But I still love it.
Cedar Point was fun. Hot, but fun. We probably spent around $50 on bottled water to keep us all hydrated. The new ride this year, Max Air, was a blast. The kids are finally old enough, and getting brave enough to ride the roller coasters.
We stayed at Holiday Inn in Sandusky. It was a little room but it had a private rom for Hubby and me, and then another room with bunk beds for the kids. The place also had free indoor putt-putt so the kids kept busy and a halfway decent resturant.
My two girls leave on vacation soon with my folks. They will meet up with us in Phoenix for my graduation. Then we will all go to the Grand Canyon. Another nice vacation.
Well, back to work. I have to get a good grade in this class and I've wasted enough time tonight.
posted by Raven @ 12:34 AM