About Me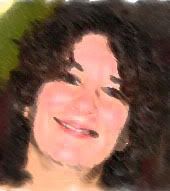 Name: Raven
Home: Ohio, United States
About Me: Married, 2 kids, 3 step-kids, 3 cats and a mini-doxie
See my complete profile
Previous Post
Archives
Places I Wander
Template by
Thursday, July 07, 2005
I think I can...I think I can....
Almost done! I hope. I have one more scheduled class I will have finished my MBA. Now the 'I hope' part. I had a major difference of opinion with one of my instructors. I managed a D- in the class. That put my GPA below a 3.0. If I get my GPA (now a 2.97) above a 3.0 with this last class then I won't have to retake the class I got the lousy grade in.
But, even with that possibility hanging over my head, I get to walk in my graduation. Which in Phoenix...at the end of July. The average temp is usually over 100F. I can't wait!! I am a terrible freeze baby so this will be like a dream come true! I have my cap, gown, and hood. I have reservations at Morton's for dinner. It should be a blast. The day after graduation we are going up to the Grand Canyon. I can not wait!!!
I am so glad I am almost done. I did two years at LCCC in 94 and 95. Then I started my Bachelors in 99. Right after I finished I started my MBA - Global Management. Now in 2005 I am almost done!!!
There are a few spare classes I would like to take. Spanish is one. I took Spanish in high school. I did lousy the first year so I audited Spanish I again and I managed in great grades. So I took Spanish II my Junior year. My wonderful teacher wrote at the top of my first test (that I bombed 23 out of 254) asking why I was wasting her time. I dropped the class. So now I would like to prove I can do it! I would also like to take a few art classes. I had the same (drunk) art teacher from 6th grade through high school. I would like to take a few with a different instructor. Let's see, what else...oh real estate classes. Don't ask me why, being introvert you think I would want nothing to do with selling but I love real estate.
That's all I can think of at the moment. We are heading out to Cedar Point and Soak City next week. My hubby better quit asking if my swimming suit fits or he is going to be hiding a few bruises when I get done with him!
posted by Raven @ 11:13 PM