About Me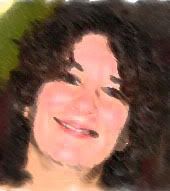 Name: Raven
Home: Ohio, United States
About Me: Married, 2 kids, 3 step-kids, 3 cats and a mini-doxie
See my complete profile
Previous Post
Archives
Places I Wander
Template by
Monday, April 23, 2007
My Toxic Family
I wish I had time for therapy…I know…I should make time for it if I think I really need it. The thing is, I'm not all that sure I do so I don't push the issue. Instead I blog and try to make sense out of things in my life. Sometimes it works, sometimes it doesn't, and sometimes I just get a good laugh out of the silliness in life. Right now, I'm not sure what to do, if anything…but I'm certainly not laughing.
I mentioned back in December that my aunt had been diagnosed with a form of leukemia. A few weeks ago she had a bone marrow transplant. I won't bore you with the blow by blow but needless to say there have been several complications and as I am writing this I am waiting for a phone call saying she has passed away.
This is not the part that bothers me…life and death happen and I believe that we do go on after death. I am upset, I will miss my aunt, she is a wonderful person and I am grieving for my uncle and cousins.
The part that gets me is my toxic family. I have mentioned in here that my parents did not go to my youngest cousin's high school graduation for some reason. There has been basically no contact between my mother and uncle in just over two years. When my aunt was diagnosed with this disease I made sure my mother knew about it. I thought she would want to put the past behind her and comfort her brother and family. Boy was I wrong. She told me she really didn't want to know, that there had been scares before that turned out to be just over imaginative doctors. Then she proceeded to tell me the entire reasoning behind why she is not in contact with her brother and his family. Again, I won't bore you with the tale. I told her that was fine, she was entitled to her opinion just as I was entitled to mine.
Fast forward to this past week. My cousin calls me and tells me that my aunt is not doing well. I call my uncle and offer to come down that weekend to see him and my aunt and offer whatever comfort I could. I talked to my aunt (she is sedated because of the ventilator so she couldn't respond) and talked to my uncle. Late that night the hospital calls and tells my uncle that my aunt's liver is failing and they need to come in the next day and discuss where to draw the line in the sand. I offer to drive so no one has to think about traffic in such a state.
My uncle and I have already talked and it was looking like my aunt was going to pass sometime in the next couple of days. While my uncle and cousins are upstairs talking to the doctors I waited downstairs and decided it was time to tell people on my side of the family.
Now here comes the meat of the story and where I try to figure out what the hell I'm doing or thinking. Knowing my mother as I do I first called home and told hubby to tell the kids not to answer the phone if it's my mother. He was the only one to answer it then. He agrees and I hang up and call my sister. Now sister is no longer young…but in my opinion she is not really grown up yet. She has no children, never really faced any hardship. How much she has thought about this cold war from all angles I have no clue. I just know she has also had no contact with aunt and uncle in a couple of years.
I call and let her know that aunt is going to passing away sometime in the next couple of days. She is stunned. Because of the lack of communication, she really didn't know how badly off aunt was. I gave her the information I had and then told her I had to call mom.
This is where I don't understand my own actions and reactions. I know my mother…I keep hoping for better, but after 36 years you think I would be ready for this kind of shit.
I call mom and start my little speech, which is very quick and to the point that aunt was going to be passing soon. I don't even get everything out of my mouth (I got enough out so she knows what I was getting at) she says she doesn't want to hear it and hung up on me. Why this stunned me so badly I don't know, but it did. I called hubby crying because of this cold callus treatment. Not only to me, but also to my uncle and cousins.
I knew that was coming…why did I react so badly about it? My husband says it's because I am generally optimistic and will try and see the best in everyone right up to the point where they prove me wrong…even sometimes after that. Mom tried to call back but called the house not realizing I was down in Columbus. So instead she told Hubby about the reasons behind the estrangement. Of course none of it is her fault. Hubby and I both agree that even if things happened exactly how she says she is still way out of line carrying it this far.
Now I don't know what to do. I am so mad I really don't know what I think or how to handle it even within my own little brain. Personally I would love to just cut her out completely. Hubby pointed out this would be difficult since she lives less than a mile away. He also pointed out this would hurt the kids and make life more difficult for them. I pointed out to him I'm not sure how much I want my kids exposed to someone with that low a moral fiber. Plus, mom is upset with me and she has a tendency to talk bad about me in front of them. I also know that me cutting her out is not much different than what she has done to my aunt and uncle.
For now all I've decided is that there will be no more off holiday socializing. No more poker nights or backyard fires. I'm done with that. I'm not deciding anything else until I am able to wrap my brain around my rage and hurt for my uncle and cousins. Until I come to terms with that, if I come to terms with that, I am not rational enough to try and deal with all the repercussions.
posted by Raven @ 10:03 AM