About Me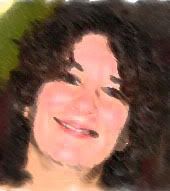 Name: Raven
Home: Ohio, United States
About Me: Married, 2 kids, 3 step-kids, 3 cats and a mini-doxie
See my complete profile
Previous Post
Archives
Places I Wander
Template by
Wednesday, April 04, 2007
iPod Meme
This is cool. I stole this off of

Flannery's

blog.

How it

works

...

* Put your

iTunes

/

Winamp

/

WMP

/Whatever on shuffle.
* Use the song title as the answer to the question.
* NO CHEATING

1. How does the world see me? Candle in the Wind by Elton John
2. Will I have a happy life? Walking in Memphis by Marc

Cohn


3. What do my friends really think of me? Amazing by

Lonestar


4. Do people secretly lust after me? From a Distance by Bette

Middler


5. How can I make myself happy? Take my Breath Away by Berlin (wait a minute, I don't think I like that idea)
6. What should I do with my life? Almost Paradise by Mike Reno (

Loverboy

) and Ann Wilson (Heart)
7. Will I ever have children?

Nothin

but a good time by Poison
8. What is some good advice for me? Holding out for a Hero by Bonnie Tyler
9. How will I be remembered? I'll be there for You by

Bon

Jovi


10. What is my signature dance song? Papa Don't Preach by Madonna
11. What do I think my current theme song is? Pressure by Billy Joel
12. What does everyone else think my current theme song is?

Kokomo

by Beach Boys
13. What song will play at my funeral? My Heart Will go on by Celine Dion
14. What type of women/men do I like? Gypsies Tramps and Thieves by Cher
15. What is my day going to be like? Glory of Love by Peter

Cetera


16. Will I ever have love again? Rock Me

Amedaus

byFalco


17. What type of sex life do I have? Just Call me Angel by Juice Newton (yeah...right)
18. What song would be the title of my own porno movie? Hotel California by The Eagles

Did you notice a heavy 80's Theme here? They were asking me at work if it was 80's day.
Come on...give it a try!
posted by Raven @ 2:48 PM