About Me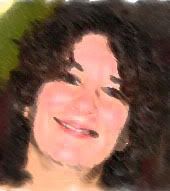 Name: Raven
Home: Ohio, United States
About Me: Married, 2 kids, 3 step-kids, 3 cats and a mini-doxie
See my complete profile
Previous Post
Archives
Places I Wander
Template by
Tuesday, April 10, 2007
You know You're getting OLD when...
You ask Dippy Daughter to email you a

relative's

address. You tell her that the address is in the green address book.
She email's you that the address is not in the book.

Hmmm

, I know it's in there. Write back tell her to look again, maybe it's on the second page.
She tells you again no address for that relative.
Call Dippy Daughter on the phone and tell her to get the address book. Ask here for the first entry under the M's...second entry...low and behold that's the relative you are looking for.
Dippy Daughter states..."I know, but there is no email address written there."
:::Groan:::
When I think address, I think house address. Obviously the younger generation thinks of email addresses first.
posted by Raven @ 3:15 PM