About Me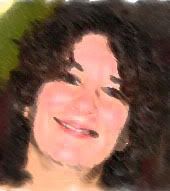 Name: Raven
Home: Ohio, United States
About Me: Married, 2 kids, 3 step-kids, 3 cats and a mini-doxie
See my complete profile
Previous Post
Archives
Places I Wander
Template by
Thursday, April 26, 2007
Playing Hooky
We decided to play hooky today. My aunt passed away this week and my uncle decided on cremation and a memorial service next month. Since we will be able to go to the memorial service without missing school or work, I decided to play

hooky

today and let the girls stay home too.
We slept in and will probably watch movies all day. We went out late last night to get ice cream and stayed up to watch a TV program we usually record and watch later in the week.
Hubby is also playing hooky and left work this morning rather later this afternoon.
It's going to be a very nice relaxing and healing day.
posted by Raven @ 10:26 AM