About Me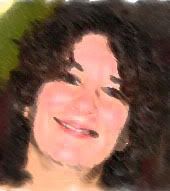 Name: Raven
Home: Ohio, United States
About Me: Married, 2 kids, 3 step-kids, 3 cats and a mini-doxie
See my complete profile
Previous Post
Archives
Places I Wander
Template by
Tuesday, March 18, 2008
St. Patty's Day Vent
I worked at the Irish Heritage Club here in my town during St. Patty's Day. For the most part, it was fun. People having a good time, good music and dancing. But, there are of course a few bad apples that you want to strangle. Here is my vent...

Dear Drunk Old Man, No, you may not sleep in the chair at the end of the bar. That is a prime spot, when you are sleeping you are not buying anything, hence wasting the space. If you are that tired and drunk, GO HOME! When you do wake up, don't get cranky with me. No I cannot sell you the chips on the rack behind the bar. As I told you the last 5 times we are working on tickets only this one day. I have NO cash behind the bar and those chips are not on the menu. You want chips, you are going to have to get you butt up out of that chair and go buy a ticket and go where they are selling the food. Oh, you're going to report me to the board...fine...I'm doing this as a volunteer...I could care less. There's the Board President...complain to him. Thanks for not leaving a tip!
No Love, Raven

Dear Board President, Just because cranky old man has been a member since Jesus walked the earth does not mean to you have to give in to him. The .67 cents you told me take and just keep and give him the chips did not make up for his abuse.
Pissed off, Raven

Parent of a couple dozen or so Unruly Children,
We are not a babysitting service. Paying the dollar for them to get in the door does not mean you go off drinking and let them run wild. They tore up the closed hall, almost knocked down several elderly members, tried breaking into the candy machine for the money that goes to charity, spilled drinks on the dance floor, and were generally disrespectful. And when we tell you that the hall we just cleaned up from your little darlings is closed...so no you can't go in there with your little darling and use the bathroom, don't get pissy...yes, we are very satisfied with ourselves.
Too old for this shit, Raven

Unruly Children,
Are you being raised in a barn? I know you don't pull this kind of crap at school or church...what makes you think you can do it here? Yes, those are St. Bernards living at the house next door...don't go near them...see the sign...no you can't pet them...the sign is there for a reason...yes they are cute...no do not go over there...awww sorry did the barking scare you...maybe if you read the GOD DAMN SIGN!!! Oh, so a half hour later when I catch you and your friends throwing snowballs at them...yeah that will make them more friendly. You're lucky I didn't call the cop that is making his rounds for that crap. Get the hell away from there.
Wanting to give you a good smack, Raven

Everyone who is not a regular at the pub, Leave a god damn tip. I've already worked 8 hours at my normal job. I got roped into doing this with the promise of decent tips, so I'm working another 8 hours. Just because we are doing a ticket system doesn't mean you shouldn't leave a tip. Especially when you've been up to the bar 8 times in the last hour or so. Leave a buck or two. The rest of you, don't get upset when I don't know how to make some fancy smancy drink. I don't do this for a living...as it says on the door...we're volunteers back here. You want to drink it, maybe you should know what the heck is in it.
Sober and not happy about it, Raven

That's my vent. My regulars at the bar were what made it fun. They were a blast and I had a good time hanging out with them. For my 8 hours behind the bar I made $50 in tips. Any regular bar I would have easily cleared a couple hundred. Almost all of that came from the regulars. The rest were cheap bastards.
posted by Raven @ 7:48 PM