About Me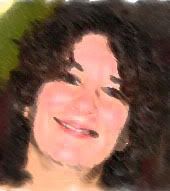 Name: Raven
Home: Ohio, United States
About Me: Married, 2 kids, 3 step-kids, 3 cats and a mini-doxie
See my complete profile
Previous Post
Archives
Places I Wander
Template by
Sunday, March 16, 2008
Medication Hangover
Thanks to everyone for the well wishes. I spent the weekend on the couch...medicated. This was not entirly by choice. Hubby growled at me if I attempted anything more than going to the bathroom. So I took my medicine like a good girl. Thankfully Hubby left early today which meant I could get up and move around! Yeah!!!
I promised him I would call tomorrow for the follow up (ultrasound) that the emrgency room wanted. I'm also working behind the bar tomorrow during the St. Patty's Day goings ons...hubby wasn't too pleased with that...but growling long distance doesn't have quite the same effect.
Right now I just want to get over my medication hangover and get on with my life.
posted by Raven @ 6:43 PM