About Me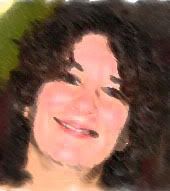 Name: Raven
Home: Ohio, United States
About Me: Married, 2 kids, 3 step-kids, 3 cats and a mini-doxie
See my complete profile
Previous Post
Archives
Places I Wander
Template by
Monday, March 10, 2008
Time at Possum Lodge
I went up to the wilds of NY to visit my friends

Capt

and Norton. I'm sure I will have several posts on that visit, I am mulling several things over in my little brain.
But for this quick post I just want to comment on Norton. I lost touch with him for a few years. I didn't even know he moved until a last summer...and then I didn't know where.
Norton (not his real name) is one of the biggest hearted people I know. He has a tendancy to take in injured souls and heal them. He asks for nothing for himself. I've watched him do this time after time and am amazed at his capacity for love...whether he belives in that concept or not is not relevant in my mind...I know it's true of him.
So this post is dedicated to Norton. He is a wonderful person and I am a better person for knowing him.
posted by Raven @ 9:19 PM