About Me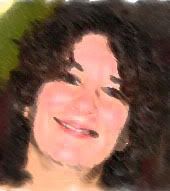 Name: Raven
Home: Ohio, United States
About Me: Married, 2 kids, 3 step-kids, 3 cats and a mini-doxie
See my complete profile
Previous Post
Archives
Places I Wander
Template by
Wednesday, August 29, 2007
First Amendment and Jobs
I have a friend who was fired today. He had just uprooted his family and moved to a new city, rented a house, put his kids in a new school to take this job. Two weeks in, they fire him. Why? Not because he didn't do his job, not because he was unqualified or called off sick or any other reason like that...he was fired for exercising his first amendment rights.

They fired him because they didn't like the content of his blog!

Can he sue over this...I've looked online and I can't find anything definitive...so I would think not. It seems that employers can fire you for commenting on things during your off hours if they don't like it. I would encourage him to contact the local news outlets though and get his story heard. This has got to end. Unless you are making threats, I personally think it should be illegal to be able to fire someone for these kids of things.

That's my opinon...if the ORLANDO PUBLIC SCHOOL SYSTEM does like it...tough noogies.
posted by Raven @ 7:29 PM