About Me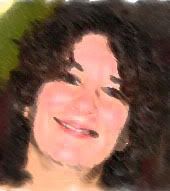 Name: Raven
Home: Ohio, United States
About Me: Married, 2 kids, 3 step-kids, 3 cats and a mini-doxie
See my complete profile
Previous Post
Archives
Places I Wander
Template by
Sunday, June 24, 2007
Back from Pittsburg and the Jimmy Buffett Concert!
Hubby and my anniversary is today. We went down to Pittsburgh yesterday afternoon, checked into the Radisson in Green Tree and then went to see Jimmy Buffett at the Post Gazette Pavilion.
What a concert! There were people there who spent all day tailgating. There were Young people, old people, middle age people...all in Hawaiian shirts. I could not believe the crowd!
Jimmy looked like he was having a ball playing for all of us. The music was just outstanding.
A few tips for people who are going to see Jimmy at the Post Gazette Pavilion in Pittsburgh next year.
1. Go early. The people watching is the most fun I've had in years while watching my fellow human beings.
2. Get as creative as you possibly can with what you wear. Women in grass skirts, guys in coconut bras are nothing here. I saw a couple of guys with cardboard hulas girls draped around their necks, a guy with a multi-color polyester lei to look like pot leaves, and a parade through the lawn section of various superheros to include spiderman, superman, flash, and captain america.
3. Bring cash...the atm machine sucks
4. If you are on the lawn section, sit near the top of the hill. You can hear everything, see pretty well, plus they have large screen that show other things happening on the stage. Plus it makes it much easier to get out of the park once it's all over.
5. When going to the park, follow the signs on the highway not the directions on their web site. Hubby and I saved sitting in traffic for 2 hours that way. The traffic was backed up for miles on the highway just trying to get off at the exit mentioned on the web site. Following the signs is a little more confusing but much better at getting you there quickly.
6. Don't bother with the port-a-potties. If you can make it to the end of the concert right on the other side of the parking lot are woods. I saw at least 3 dozed people heading for those...I also saw more guys asses at one time than I have since the Spencer Tunick photo shoot here in Cleveland.
7. Splurge on the extra shot in the margaritas...it was soooo worth it.
8. Bring a blanket but don't bother with chairs on the lawn section. Once the music starts...no one is sitting.
9. Don't try to take a drink out to the parking lot with you. Security really gets cranky about that (and no it wasn't me...I saw it with a couple of other people.)
10. It was the nicest concert I've ever been too. Everyone was in a good mood, no one got upset about spilled drinks, stepped on toes or slightly trampled blankets. Go with a great attitude and you will have an amazing time!
posted by Raven @ 8:38 PM