About Me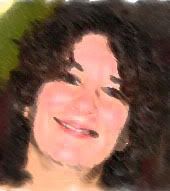 Name: Raven
Home: Ohio, United States
About Me: Married, 2 kids, 3 step-kids, 3 cats and a mini-doxie
See my complete profile
Previous Post
Archives
Places I Wander
Template by
Monday, July 23, 2007
Vacation come and gone
I think this is the first vacation I've taken in 15 years where I wasn't exhausted at the end of it. It was wonderful. Even though it was rainy icky the day we went to Soak City we still had a wonderful time. Goth Girl and I went to

Walmart

for the midnight release of Harry Potter and the Deathly Hallows. We were #3 and 4 in line. (yes

Walmart

has been opening at midnight

Flannery

, for the last few books.) No

pre

-order and we made our own party out of it. Got home about 12:20am and started reading. I read for about 2 hours and couldn't stay awake anymore. Woke up the next morning and read more. Went to sister's 30

th

birthday party that night, came home and read. I made it to the last 50 pages and just could not keep my eyes open..so I finished it Sunday morning. I'll write more about the plot twists and turns later...after more people have finished it.
Sister's birthday party was fun. Mom decided to play nice, so we very neatly avoided each other most of the night. We drank several margaritas and jello shots. Finally decided what to give her...a gift certificate to

Netflix

. She likes movies but I wasn't sure where she rented them from and I figured this was perfect because is was for a length of time rather than a monetary amount. She can make as much or as little use of it as she wants!
Dippy Daughter was supposed to be home from Europe today...she is stuck sleeping in JFK airport right now. Their flight was cancelled due to weather. Bet she's having fun at the moment. I'm trying to find out when she will be home tomorrow so I know when to go get her from the airport.
Well, vacation is over...Hubby is back in Albany...I went back to work today. I sat down at my desk, opened my email...and seriously thought about turning around and leaving. I had over 100 emails that I needed to take care of, plus the normal stuff that came in during the day. How long is it to Labor Day?
posted by Raven @ 8:46 PM