About Me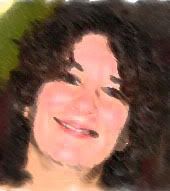 Name: Raven
Home: Ohio, United States
About Me: Married, 2 kids, 3 step-kids, 3 cats and a mini-doxie
See my complete profile
Previous Post
Archives
Places I Wander
Template by
Thursday, July 12, 2007
Escaping the Nest
What a difference 2 years make! I wrote this post (click here) back in the summer of 2005.
Today Mandy left for Spain and France. I thought she was going to explode with excitement before she got on the plane. She was a little sad because she would miss us, but mainly she just wanted to get started on the trip.
I've very proud of my little chickie...growing up and testing her wings for leaving the nest. On the other hand, I feeling a little sad. She's growing up and will, somtime in the next few years, leave me completely.
I'm also feeling a little old. I know I'm one of the youngest mother's in her class, but still...the kids is growing up and that means time is passing for me as well.
Oh well, Mandy will have a blast on this trip. She is going to Madrid, Barcelona, Provence, Cote d'Azur, Monoco, and Paris. (sigh) My daughter and my luggage have been place I've only dreamed about.


PS Laura (Goth Girl) thinks I'm being silly getting so misty eyed about them growing up. I told she thinks this is bad, just wait until she starts high school this fall, I'm going to be a mess.
posted by Raven @ 10:12 PM