About Me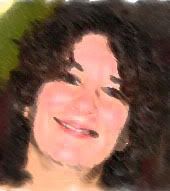 Name: Raven
Home: Ohio, United States
About Me: Married, 2 kids, 3 step-kids, 3 cats and a mini-doxie
See my complete profile
Previous Post
Archives
Places I Wander
Template by
Monday, July 09, 2007
What? Who? Where?
How? That's the big questions...how the heck am I going to get everything done! Nothing bad, I'm even in a great mood, I just have so much to do over the next 2 weeks! Tonight was the start, with the last meeting before Dippy Daughter goes to Spain and France for 10 days. Tomorrow night we are going to the midnight showing of Harry Potter, plus pick up a couple of last minute items for the above mentioned trip.
Thursday I have to get her to the airport at 11am, plus I have 2 meetings at work that day (thankfully in the afternoon.) Then I have to get the rest of the household ready for our vacation.
Monday we are driving out to Marblehead to scout out a house for the family reunion vacation in 2009, then I have to drive back to my hometown (over an hour away) and get Goth Girl and Dorky Step-daughter from Marching Band practice, then drive to the hotel out near Cedar Point. We are then going to Soak City and Cedar Point for a couple of days. After that, back home and then 2 days later Goth Girl and I are going to go get the last Harry Potter book at midnight.
On top of all of this I am trying to keep ahead of the game at work, so when I come back from vacation I don't feel like running from the building screaming (that will probably happen anyways, but I can hope) and deal with several meetings before and after vacation.
It's all great stuff (well, except for work) and I am just itching to get started on all of it, but I think I'm going to need a rest after my vacation/fun time! No sane person can fit all of this crap in...wait, I forgot, sanity hasn't been a problem for me during the last few decades!
posted by Raven @ 10:17 PM