About Me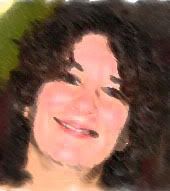 Name: Raven
Home: Ohio, United States
About Me: Married, 2 kids, 3 step-kids, 3 cats and a mini-doxie
See my complete profile
Previous Post
Archives
Places I Wander
Template by
Tuesday, July 24, 2007
Dippy Daughter is Home!
She made it home from JFK finally. Delta actually wanted them to stay until Wednesday...but not put them up in a hotel. Can you imagine? They will be getting a very large piece of my mind tomorrow. Thank goodness for the teachers that fought so hard to get them home today.
She made it home in a very round about way. From JFK to Columbus Ohio, Columbus to Cincinnati Ohio, Cincinnati Ohio to Cleveland Ohio. Each time she had to change planes. I felt sorry for the kid. She's home now and says she smells like airport floor and is consequently in the shower at the moment.
We haven't even downloaded her pictures yet, but when we do, I will make sure to post some.
posted by Raven @ 9:21 PM