About Me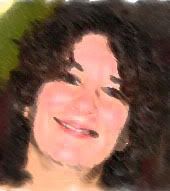 Name: Raven
Home: Ohio, United States
About Me: Married, 2 kids, 3 step-kids, 3 cats and a mini-doxie
See my complete profile
Previous Post
Archives
Places I Wander
Template by
Wednesday, June 27, 2007
Cranky Old Bitch

I can laugh now but earlier tonight I was really ticked off. Here's my story...
I worked at the pub last night. The pub closes at 11pm. Big no no to close before the posted times. The last people left around 10:15. I started getting everything put together so I can get out rather quick. I have a smoke...read a little...right as the 11 o'clock news comes on I turn the lock on the door. I finish cleaning things up, count out the drawer. I leave at exactly 11:30pm.
Today, I rush home to get a kid to a dentist appointment. While I am changing clothes the phone rings. It's my boss from the pub asking what I time I closed the night before (no time clock here) I tell her 11:30. She let's me know that some one is saying they came by at 10:30 and no one was there. I tell her the last few people who had been there and saw me.
I hang up, go to the dentist, go shopping with the kids. I decided I need to stop by the pub and talk to my boss.
The kids and I stop and it's kind of busy but I get the kids some pop and chips and talk to boss lady. She told me who said I left early. It's the cranky old lady who used to tend bar at the pub. They let her go when she had hip replacement surgery. She was screwing up a lot of things anyways and they used that as an excuse not to put her back on the schedule.
I start thinking about how I can prove I was there until at least 11:00pm...and then it dawned on me. The register tape. When I cashed out the drawer it imprints a time on the bottom of the receipt. I mention this to boss lady and she smiles...she goes down to the end of the bar (yep cranky old bitch was there) and tells the bitch she checked the time and proves I was there.
This is the part that finally got me to laugh. Cranky old bitch throws up here hands and says the time stamp is lying. (yeah...right) But, boss lady is satisfied that things are cleared up. She never really thought I had left early, but cranky old bitch can cause all sorts of problems.
I understand that this bitch wants to feel useful and resents that I am working there, even it's only a couple days a month, and she is no longer on the schedule. You would think though, that at her age she would think twice about lying! Not a good thing to do right before you have to answer for those kinds of things.
posted by Raven @ 10:41 PM