About Me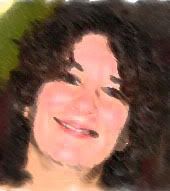 Name: Raven
Home: Ohio, United States
About Me: Married, 2 kids, 3 step-kids, 3 cats and a mini-doxie
See my complete profile
Previous Post
Archives
Places I Wander
Template by
Saturday, September 09, 2006
On the Wagon Again
Well, I am trying to quit smoking again. I have been smoking regularly since I was 16...so almost 20 years. I have tried to quit several times. We will see how it goes this time. Last time I tried to quit I decided to quit trying to quit until Jennifer moved out. Well, she moved out this summer so that stressor is gone.
I have a 21mg patch on my arm. I bought Blow Pops (keep the remarks to yourself Orange) and bubble gum at BJ's. I haven't had a smoke since 10pm last night so it is well over 12 hours now. The problem is, I'm scared to leave the house. Many of my friends smoke. My parents and sister smoke. There are places on almost ever corner to buy them...(sigh)
I'm going to go eat a late lunch then barricade myself in my room again. Anyone who want's to say hi, my Yahoo Messanger is up...the ID is gothamny.
posted by Raven @ 3:07 PM