About Me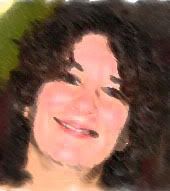 Name: Raven
Home: Ohio, United States
About Me: Married, 2 kids, 3 step-kids, 3 cats and a mini-doxie
See my complete profile
Previous Post
Archives
Places I Wander
Template by
Wednesday, June 08, 2005
Finally!
School is out! Well, actually the last day for the kids was last Friday, but I had other issues to deal with over the weekend. But, now that school is out, and my kids are older and want to sleep in to the middle of the morning/afternoon, I can sleep in. Because of the rotating schedule at work some days I will get to sleep in a lot. Such as tomorrow. I don't have to be to work until 10am so I can sleep until just after 7am. Much nicer than while school was in session and no matter what time I went in to work I still had to get up at 5:45 so I could start waking kids up at 6.
Let's see what else is going on. I got my little window herb garden going. I have oregano, chives, and chocolate mint. I am quite pleased with it. I am going to buy a few more pots over the weekend and try and get a few more plants in. I'm not sure what yet.
My school is still going going going. Almost done. Graduate in July...in Phoenix...I can't wait.
Today was the first day the kids had chores to do. For the most part they got done. Laura is doing the dishes right now because she didn't do them this morning. That's all for now.
posted by Raven @ 12:16 AM